Microsoft is happy to announce that Windows 10 will be released soon probably on the 29th day of June and the update is for free. In fact early today (June 2, 2015), a windows icon is appearing in the task bar and it is very obvious that everyone wants to click on it. Clicking that icon can lead you to a reservation form in which you need to enter your email address so that you will be notified once the update is ready for you to download.
There are three steps to successfully upgrade your older version of windows OS:
Reserve
Install
Enjoy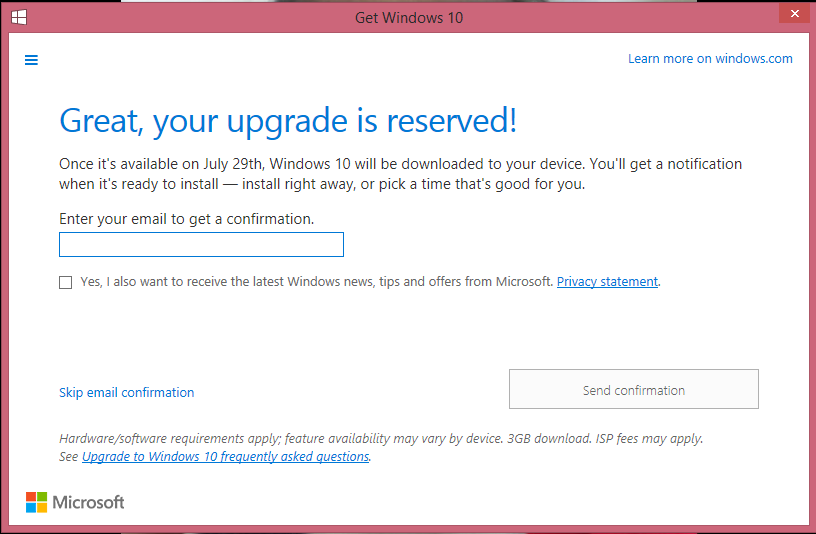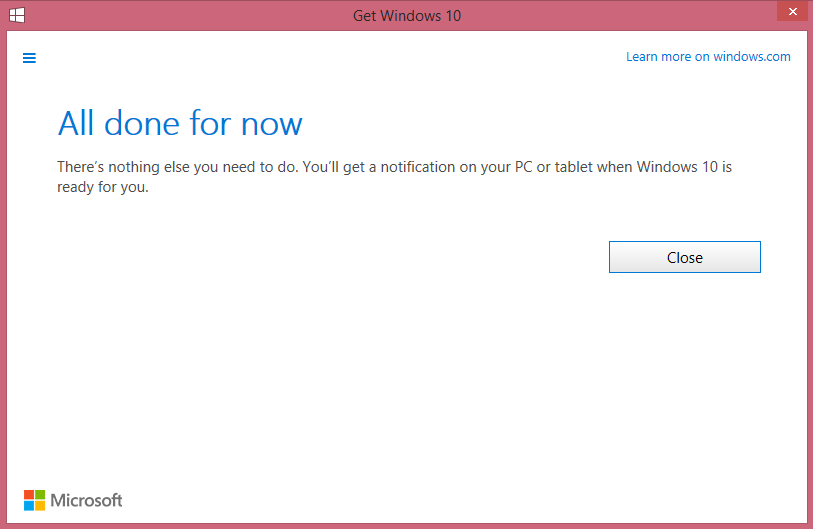 Microsoft promises that Windows 10 is perfectly designed to suit the needs of every user and it changes how people feel on the new windows operating system. Microsoft also promises that their users will not only get happy for this new update but also they are going to love Windows 10.
Advertisement
However, as reported by The Verge, users will eventually say goodbye to some of the built-in software of windows 7 and 8.1 such as Windows Media Center, the card game Hearts, and Windows 7's desktop gadgets. Cortana will only be available in the US, UK, China, France, Italy, Germany, and Spain at launch, while Windows Hello will need an infrared camera for facial recognition, or a supported fingerprint reader. If you are fond with these computer programs mentioned, you need to think twice before upgrading to Windows 10.
Of course in upgrading to Windows 10, hardware specs should be considered. Your computer or tablet should have at least:
1GHz processor
1GB of RAM
16GB of storage
1,024 x 600 display resolution
Conclusion:
I think Windows 10 is a great OS with a very nice interface. If you are amaze with 8.1, how much more with 10.
What you need to know about Windows 10. Click at least one of the images and start viewing the others.