Versatile and popular, daisies are a great go-to flower when it comes to making cakes for all kinds of occasions, from baby showers to birthdays. Knowing how to make a good gumpaste daisy is a handy skill to have up your sleeve!
We collected this 'garden' of cakes with daisies from the galleries, and we love the variety of designs we found: handpainted daisies, gumpaste daisy toppers, cartoony daisy cookies, 'potted' daisies and more!
1. Gerber Daisies And Flower Pot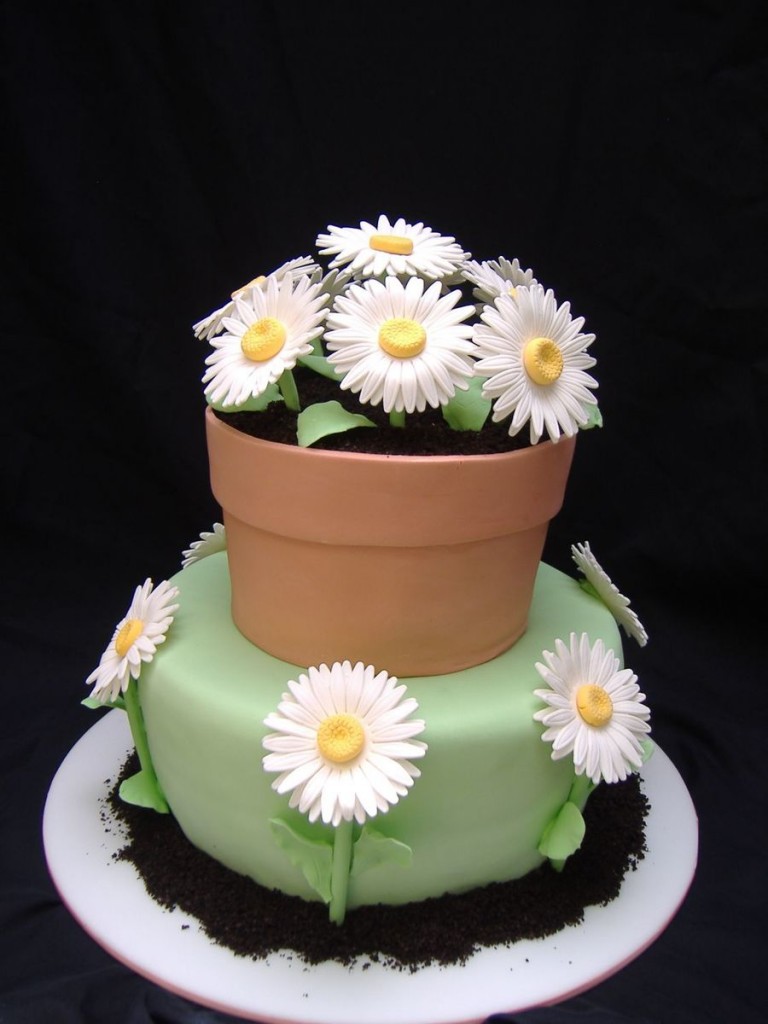 White cake with buttercream frosting, fondant covered and with gumpaste daisies, leaves, stems etc. chocolate cookie dirt.
Advertisement