Are you a fan of the Japanese motif? If so, you have probably checked out some Japanese lighting sold in home furniture stores. But why buy those costly lamps when you can make it yourself?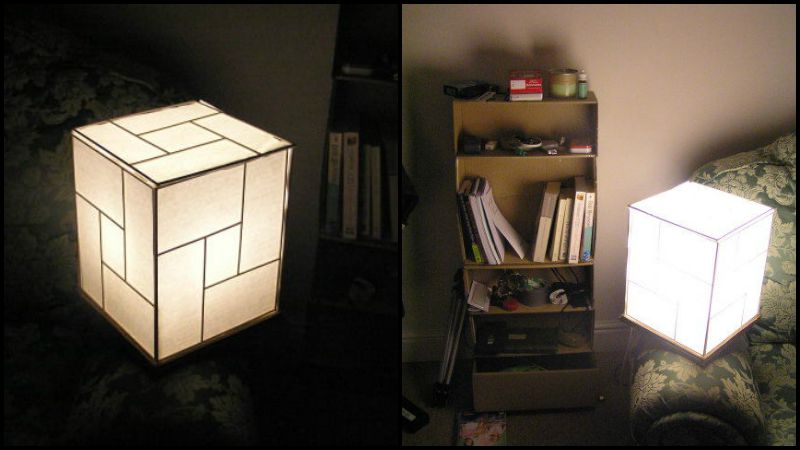 This beautiful DIY lighting is great as a night lamp you can use for reading before bedtime or as an additional decorative lighting to any room.
This project is a super light-weight lamp and not a very strong structure. So make sure that you place this where it won't get accidentally knocked around.
If you want a more secure and stable lamp, you can still use this tutorial as guide!
Why spend on costly lamps from stores when you can buy inexpensive materials needed and make it yourself? 🙂
Click

[2] 

below the advertisement for the materials, tools and steps on how to make it.