Last we have the firework starburst style glass. For this you just start at the bottom and draw lines up about a third of the way to the top of the glass. Add another color and you're done.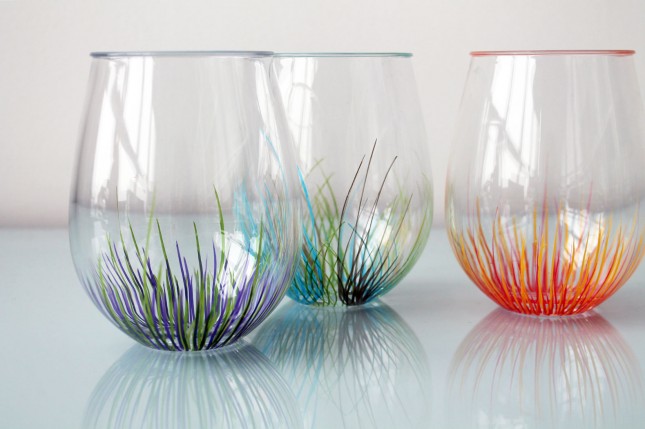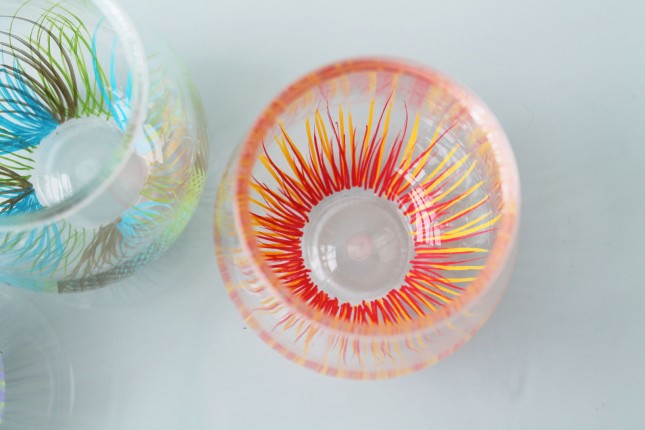 Baby you're a fiiiiiire-work! Ok ok, but these glasses do have a festive vibe, no?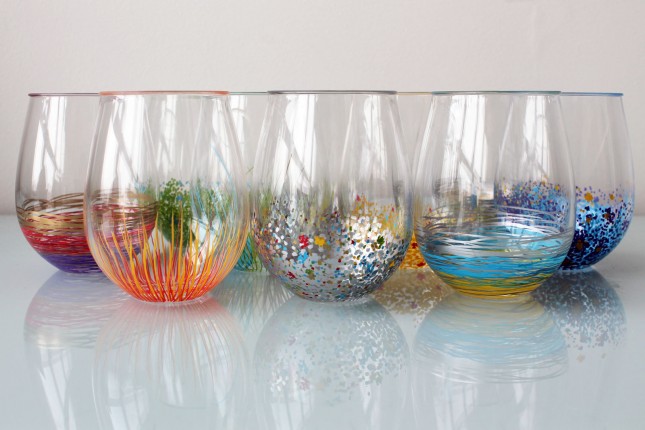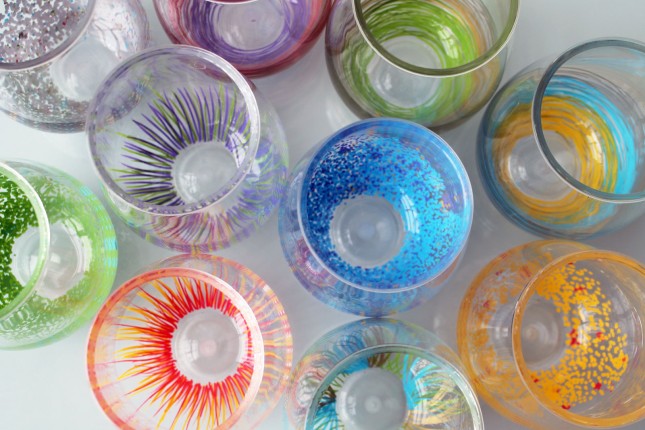 Note: These glasses are not dishwasher safe – simply wash by hand and let dry, and your colorful designs should stay intact.
What fun ideas do you have for adding color to ordinary glassware? Let us know your thoughts in the comments below. And if you give this a try, be sure to send us pics. 🙂
source: brit.co.