Aquaponics is a system of aquaculture in which the waste produced by farmed fish or other aquatic animals supplies nutrients for plants grown hydroponically, which in turn purify the water. This is in fact increases the production of agricultural supplies as reported by most farmers. Here at ChisMAX we are going to give simple steps to create your cute but very effective aquaponics fish tank setup.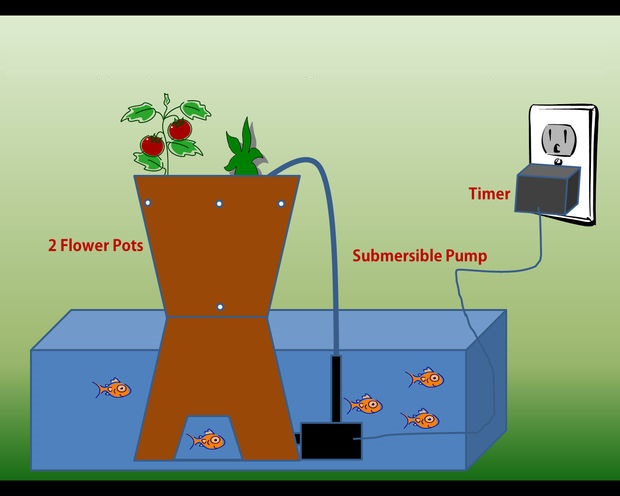 Parts Needed
1 Submersible pump
clear vinyl hose for pump – check pump output for size
1 aquarium (10 gallons or more)
2 plastic flower pots
3 stainless steel screws
grow media (lava rock, hydroton, gravel, etc which would be enough to fill one flower pot)
1 electric timer
seeds or plants
1 twist tie or zip tie
Tools Needed
Drill
1/8″ drill bit
1/4″ drill bit
screwdriver bit for drill
knife or cutters for hose
a colander or strainer (for rinsing your grow media)
Advertisement
Steps
Step 1: Prep top flower pot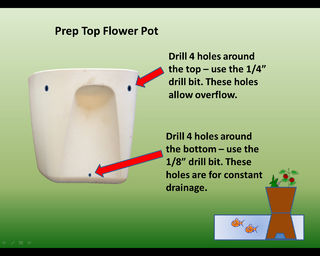 Step 2: Prep bottom flower pot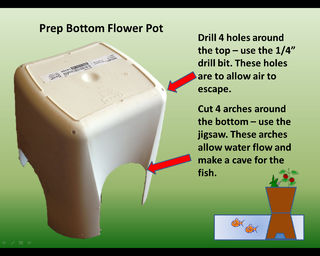 Step 3: Attach flower pots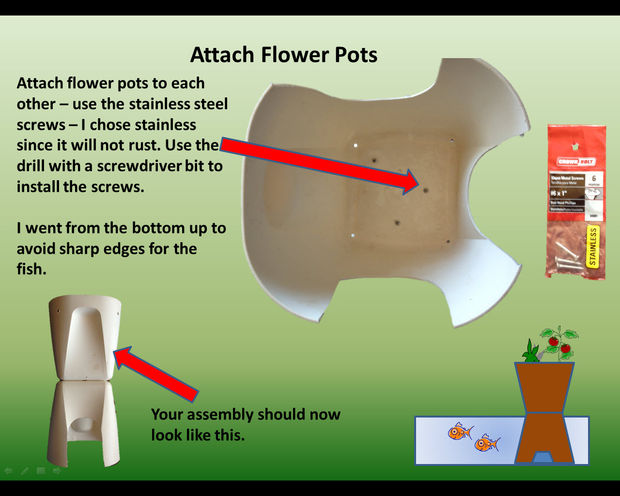 Step 4: Cut hose to length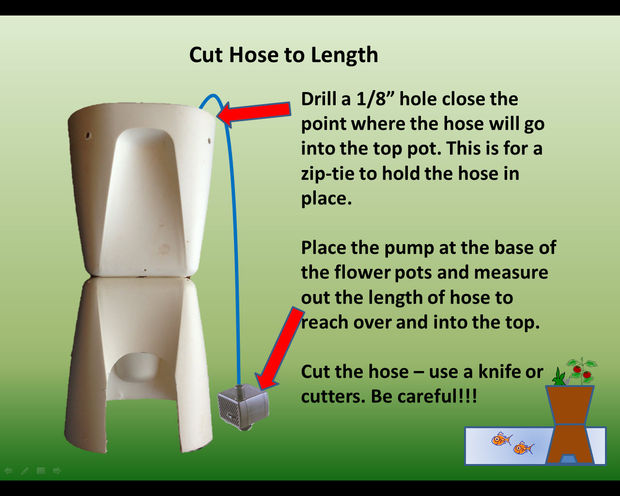 Step 5: Rinse grow media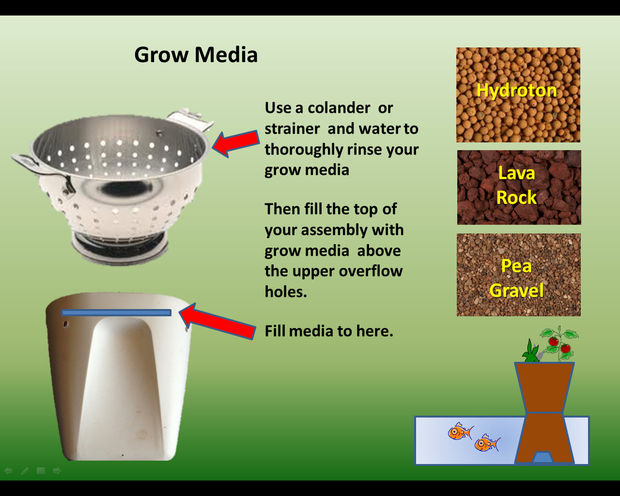 Step 6: Adjust timer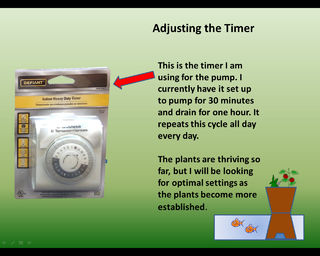 Step 7: Place aquaponics setup, pump and and hose in aquarium. Add media to top flower pot. Plant plants or seeds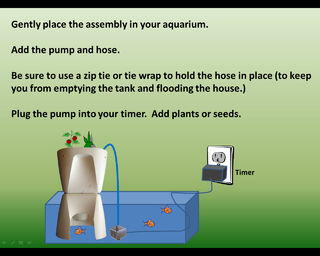 Step 8: Plug-in the pump and timer
Step 9: Enjoy and share! Help us improve this aquaponics setup by commenting below. Thanks ahead!
By the way, There are few optional items that you can add.