I've been into googling on how to configure OpenVPN in pfSense and the steps below saves lots of hair. 🙂
How to configure OpenVPN on pfSense?
Step 1: Install OpenVPN Client Export Utility
a. Go to System -> Packages
b. Look for OpenVPN Client Export Utility and install by clicking "+" button
Step 2: Creating Certificate
a. Go to System -> Cert Manage
b. Click "+" button under CAs tab and then you will see the form below. Don't forget to choose the method "Create an internal Certificate Authority". Just simply enter your certificate information. (Sample below)
Advertisement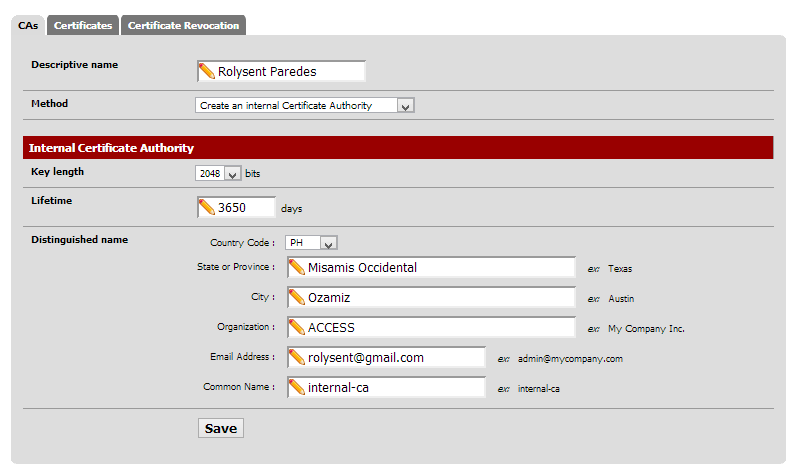 c. Click "Save" button. You will see the certificate list right after.

Step 3: Creating an account for the OpenVPN
a. Go to System -> User Manager
b. Click "+" button to add new account
c. Enter the information into the form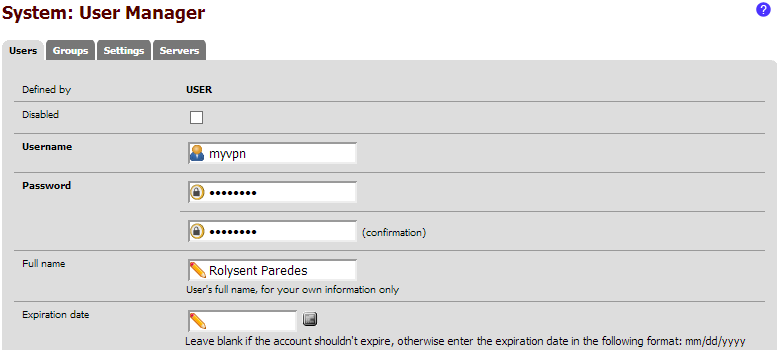 Note: Do not forget to check the certificate field.
d. Click "Save" button
Step 4: Setup OpenVPN server
a. Go to VPN -> OpenVPN
b. Click "Wizards" tab and then click "Next" button

c. Click "Next" button. As you notice the Certificate Authority that created recently has been displayed as one of the choices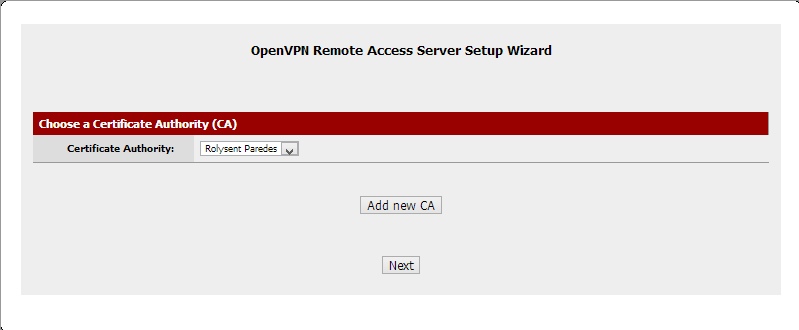 d. This page corresponds to the user account created recently. "rolysent" is user descriptive name. Just click "Next"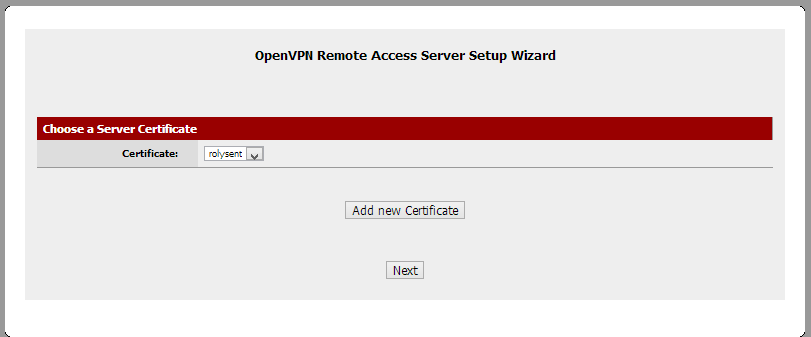 e. You will then see a page something like this: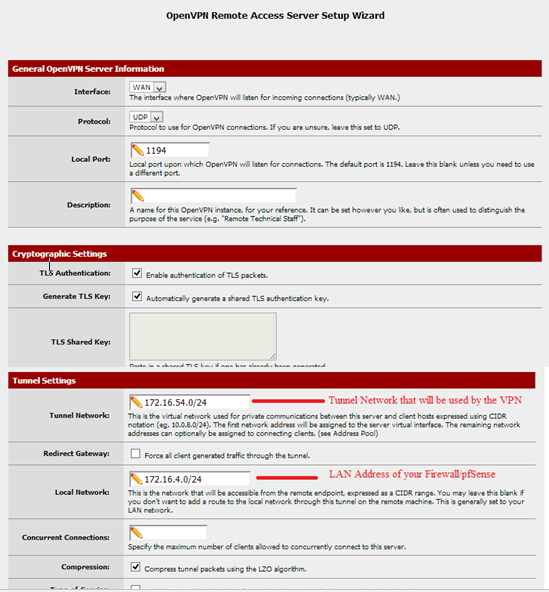 You can specify any private network in the "Tunnel Network" field as long as it is not being used in your internal network.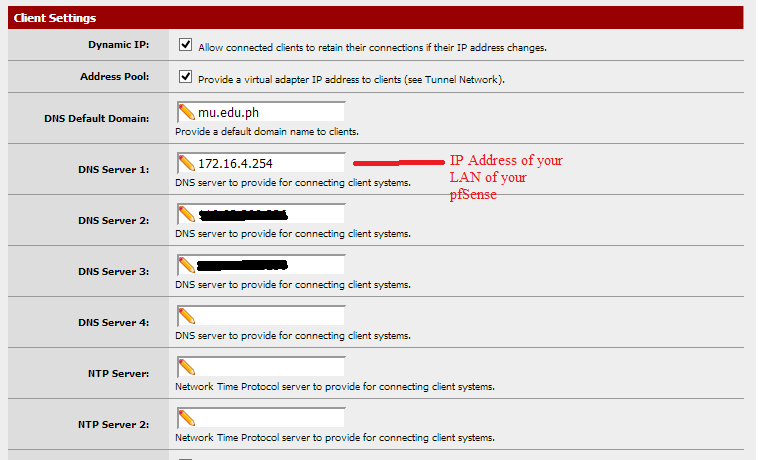 Note: At the advanced field put push "route 172.16.54.0 255.255.255.0" Click "Next" button
f. Check the two check boxes and then click "Next" button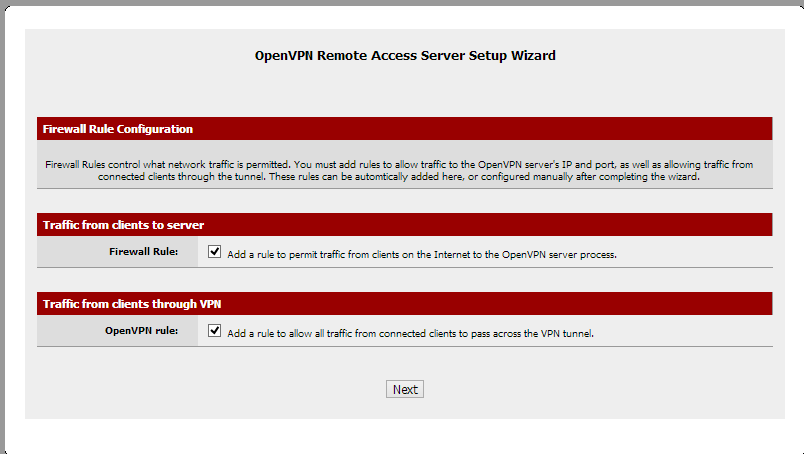 g. You should see this page, finally, click "Finish" button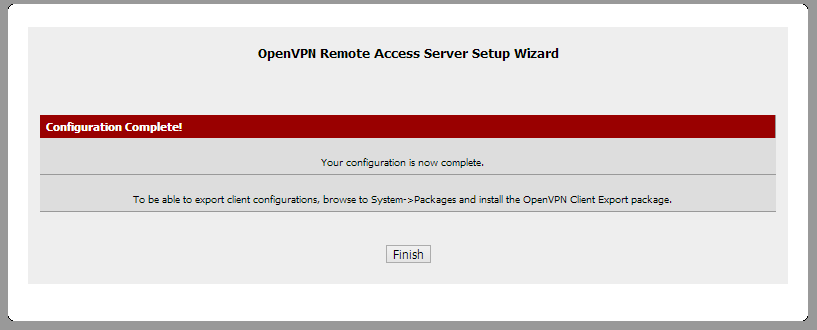 Step 5: Download your OpenVPN installer
a. Click "Client Export" tab
b. You should see "myvpn" in the list at this point.

c. Click "2.2" under "Windows Installers" to download the installer
d. After you download the installer, you just simply install it in your computer or in other computer that will access the Local Area Network behind the pfSense firewall.
e. You run the program as administrator and you should see it in your task tray.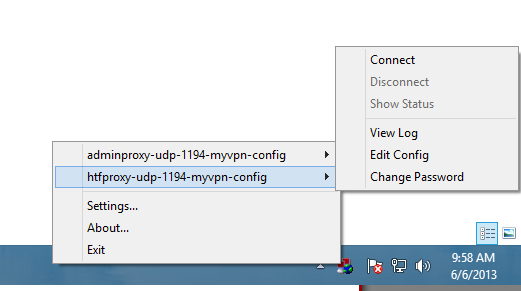 f. Click "Connect" and enter the user account which is "myvpn" and the password.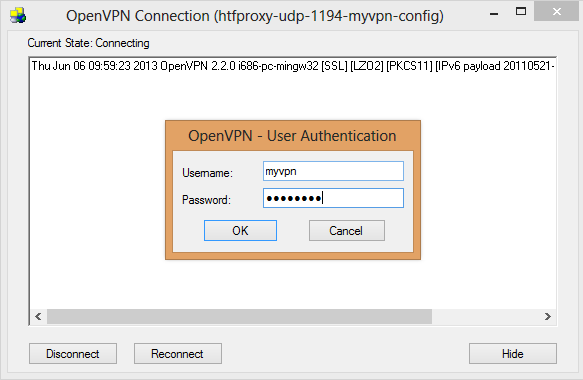 g. The connection should be successful.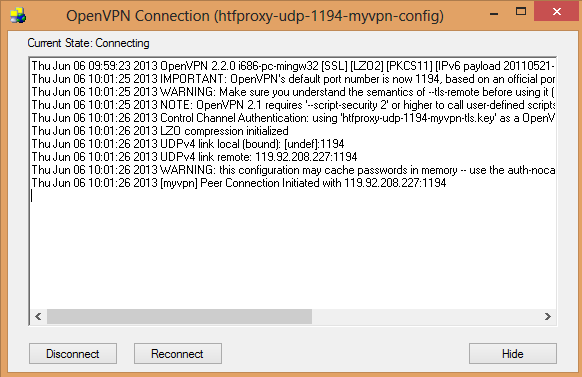 Step 6: Now you can create several accounts for the VPN, just simply repeat step 3. After creating the account, you can download the installer at VPN -> OpenVPN's Client Export tab and then install.