Painting a big tree, with houses and hot air balloons on the background.  Used latex paint, brushes, sponges, and paint rollers.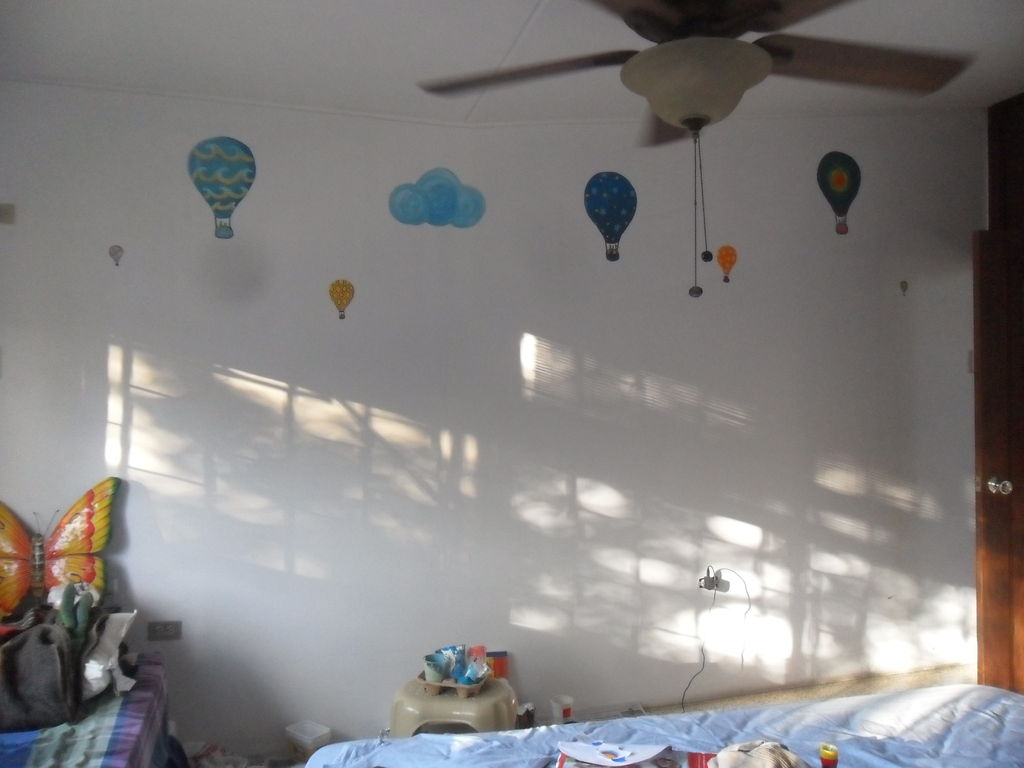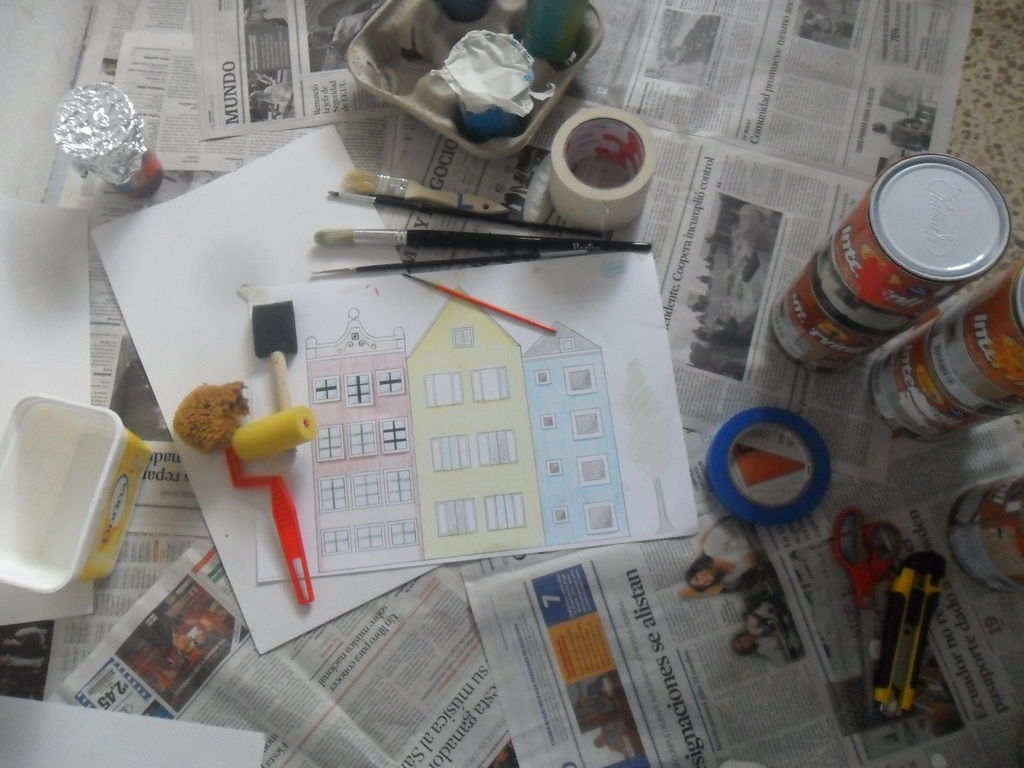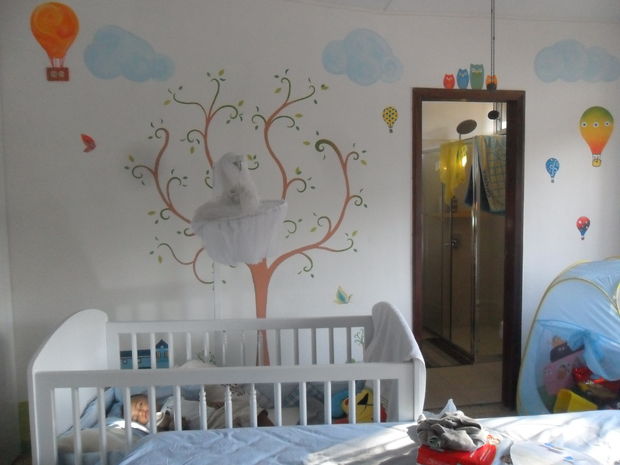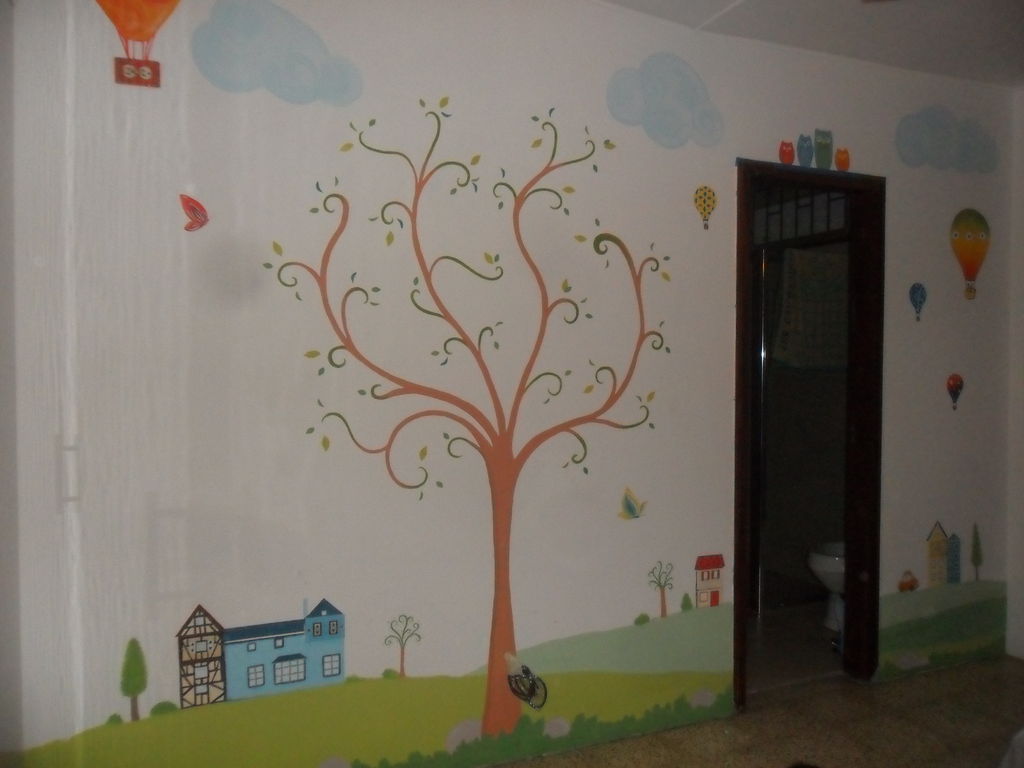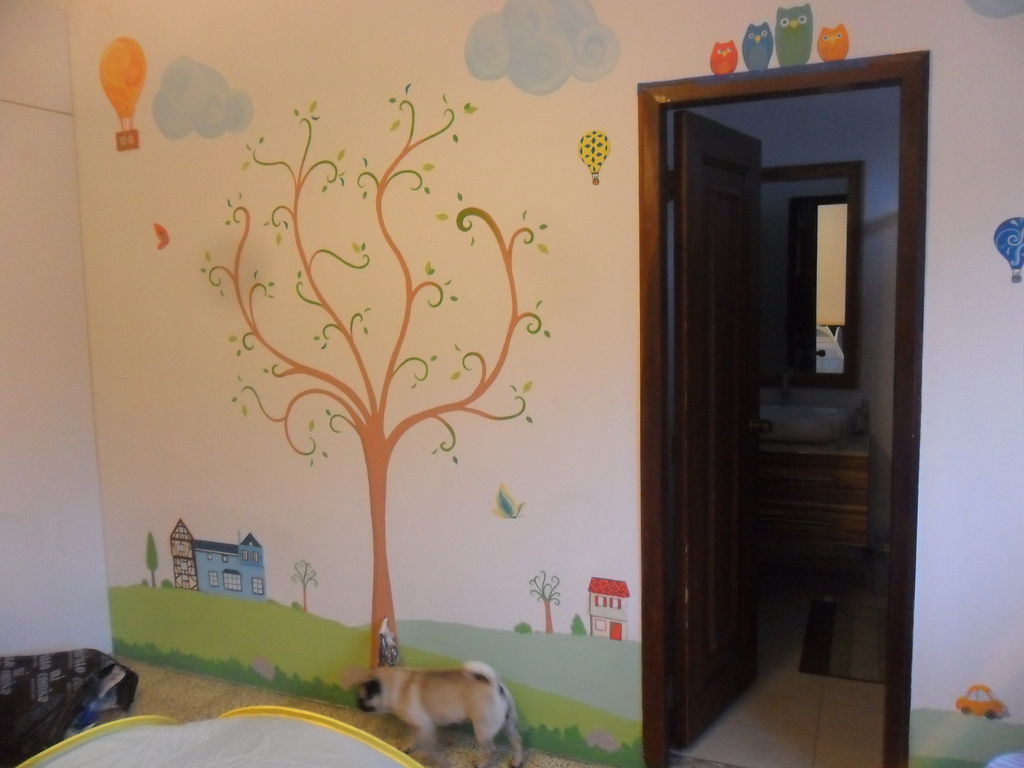 Steps:
 Step 1: Background
First I made the clouds and the tree. I painted small houses to cover power sockets  (wall plates separately).
For the houses' shapes I used stencils and sponge, and small soft brush for the details.
Advertisement
Step 2: Tree leaves
Stencil 2 or 3 leaves on each branch. Added colorful owls over bathroom door, hot air balloons and butterflies.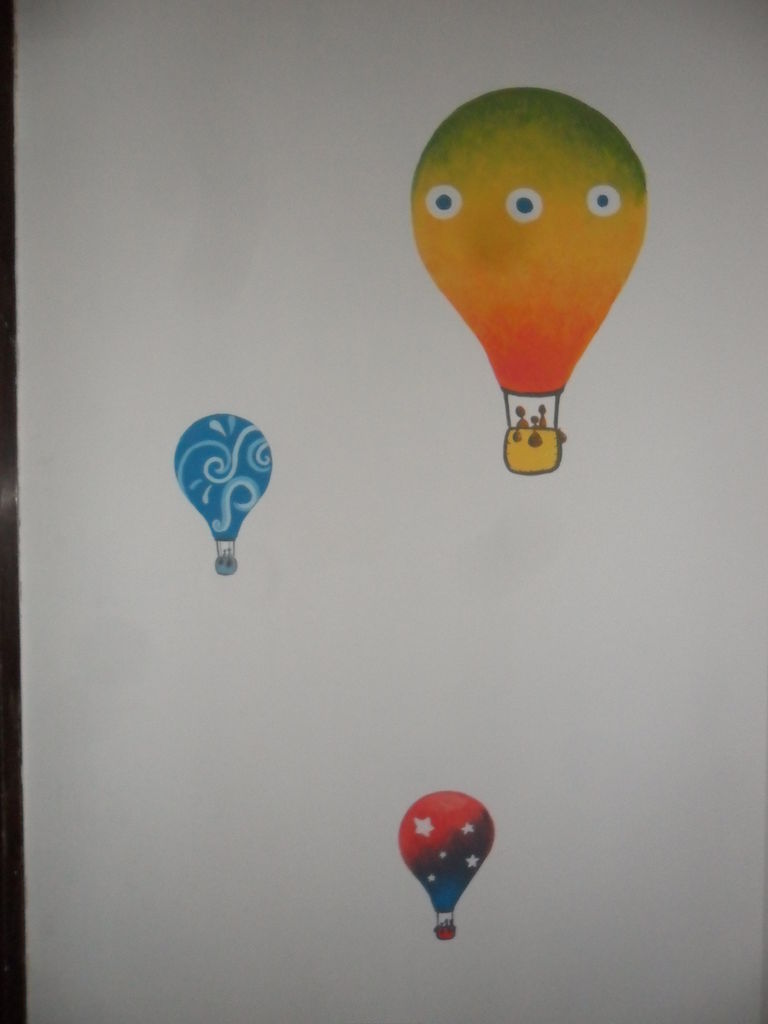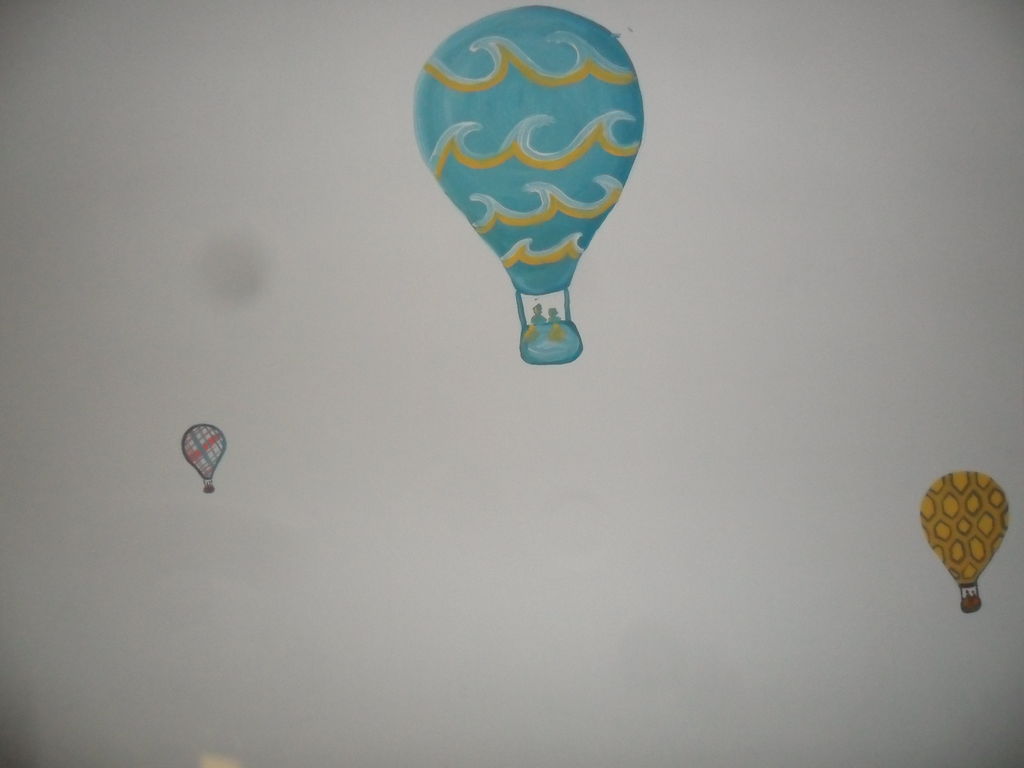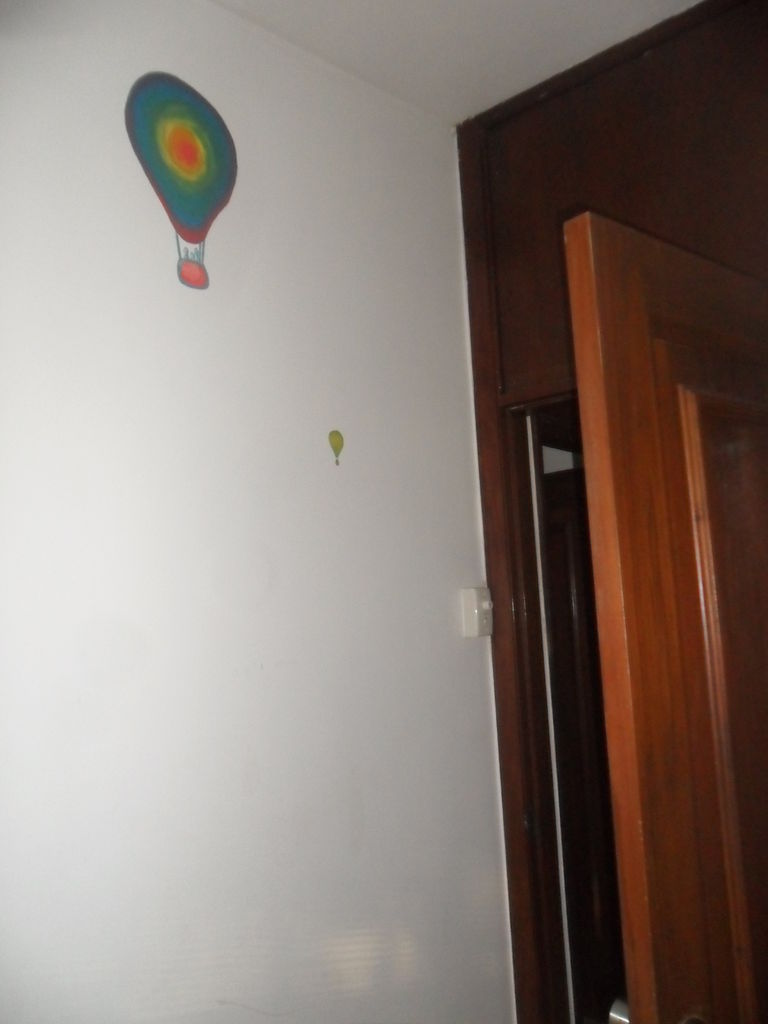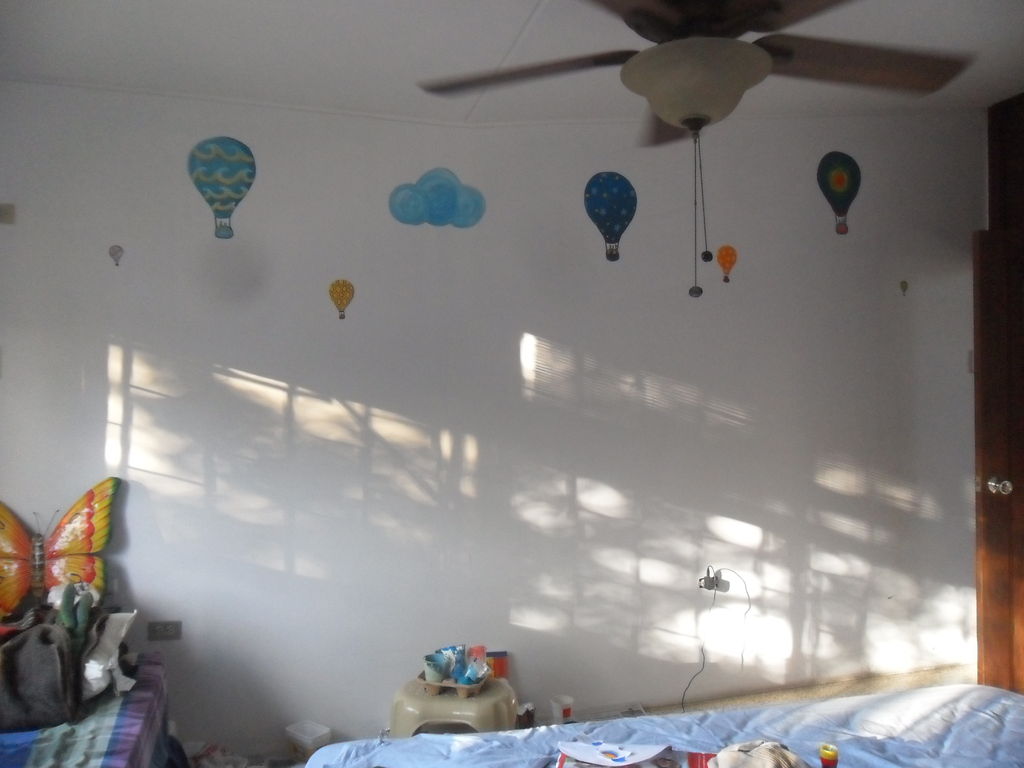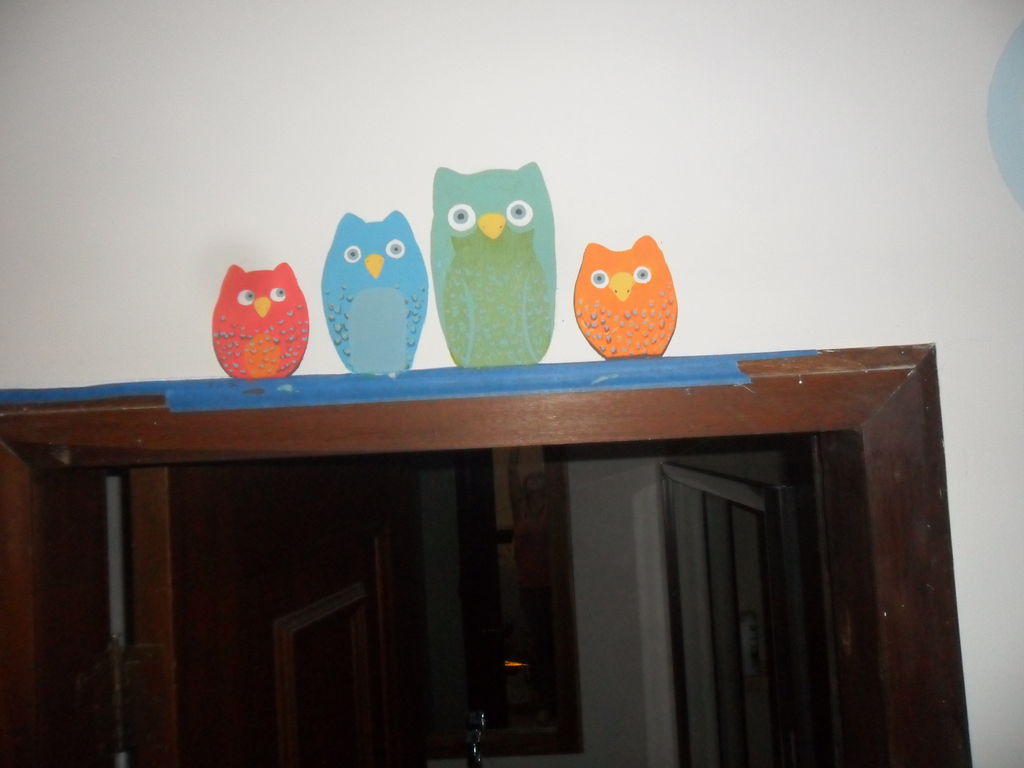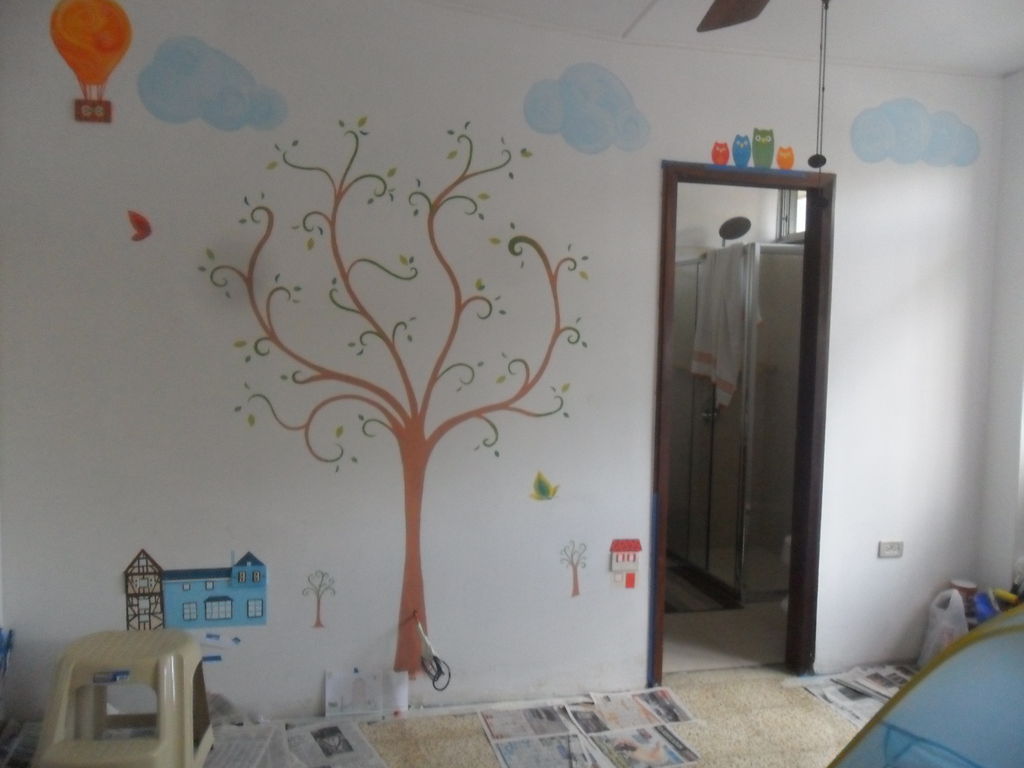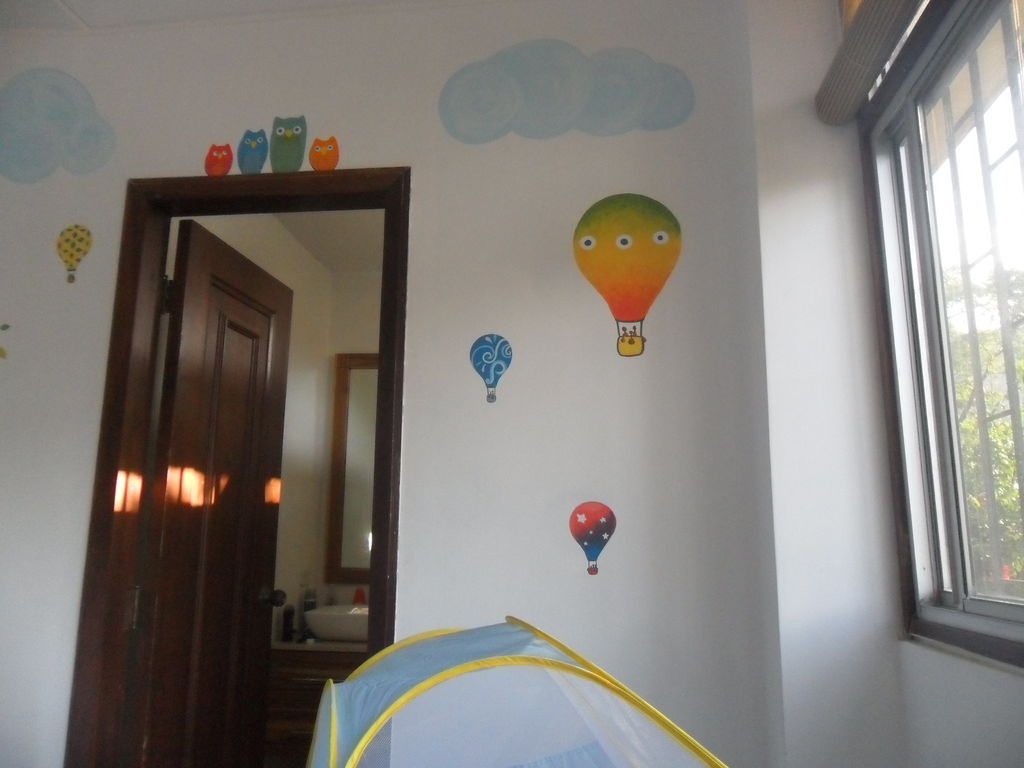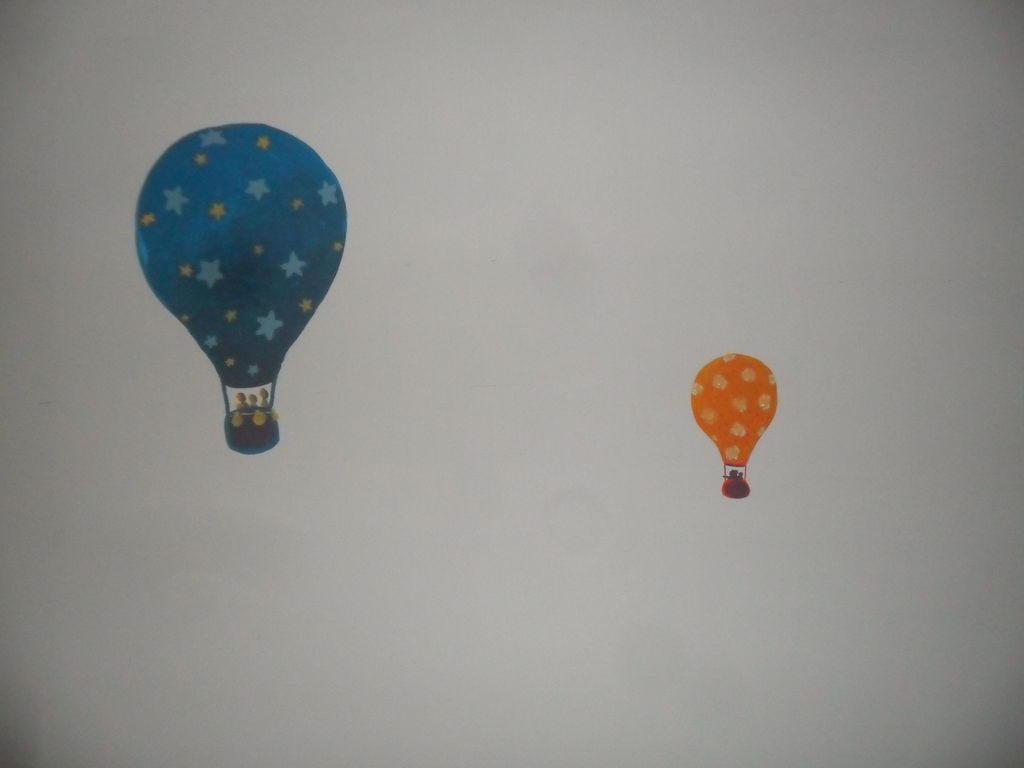 Step 3: Ground
Paint the ground green with a big paint roller (prepare a lot of green paint) and  hills in lighter shades.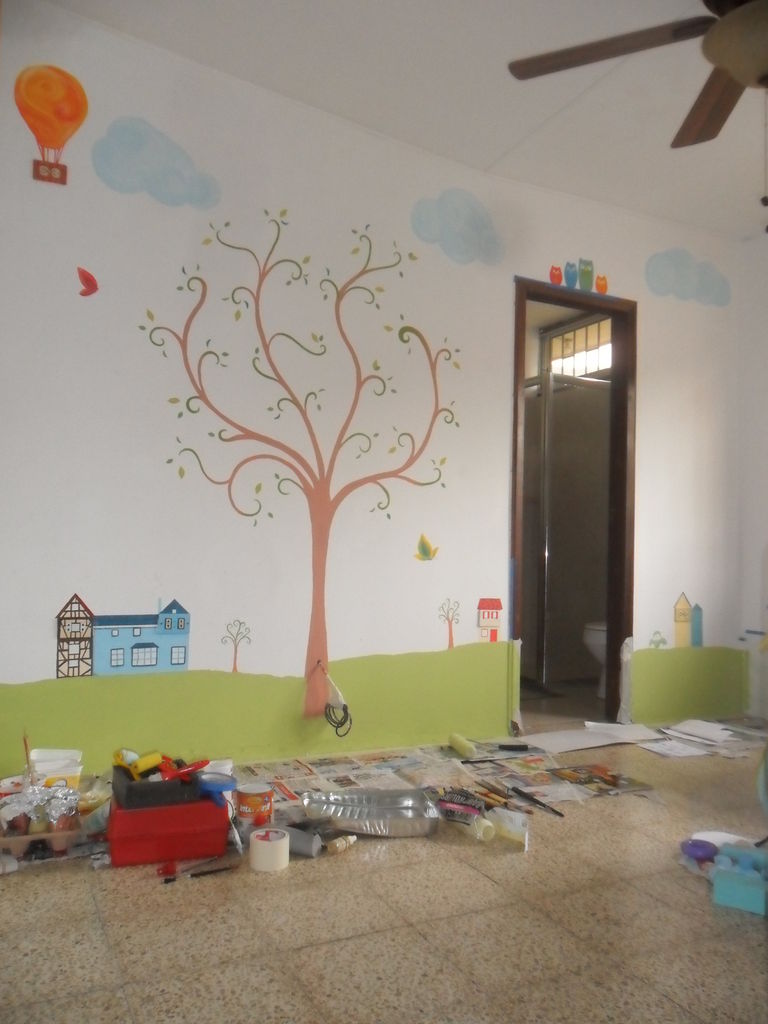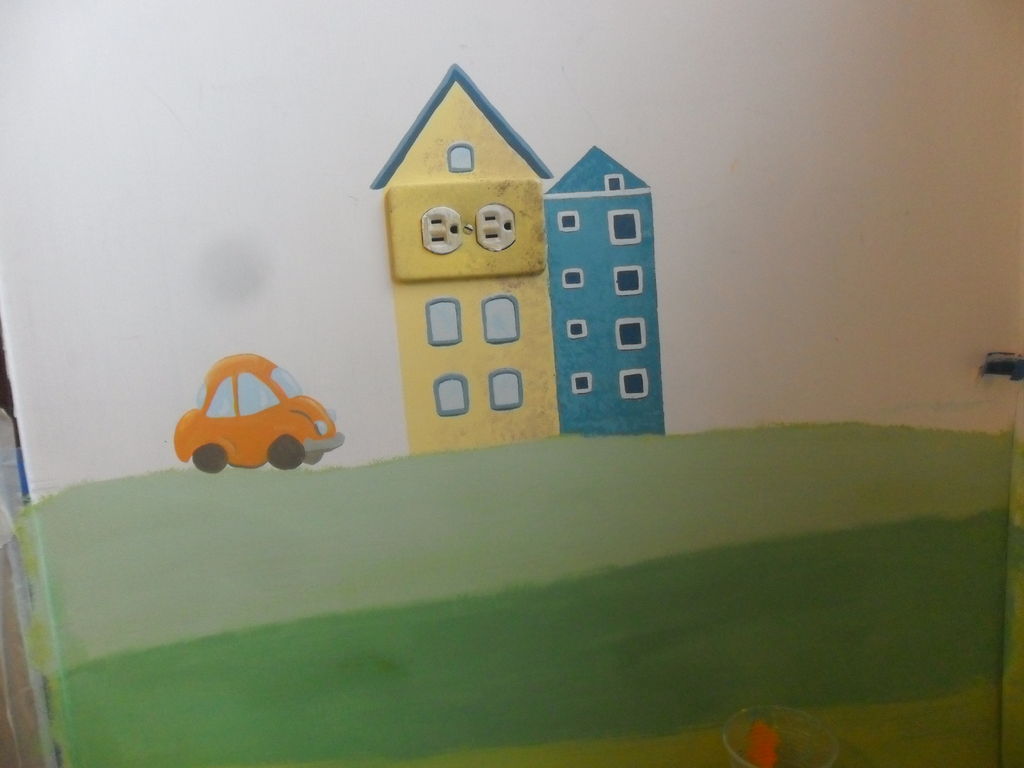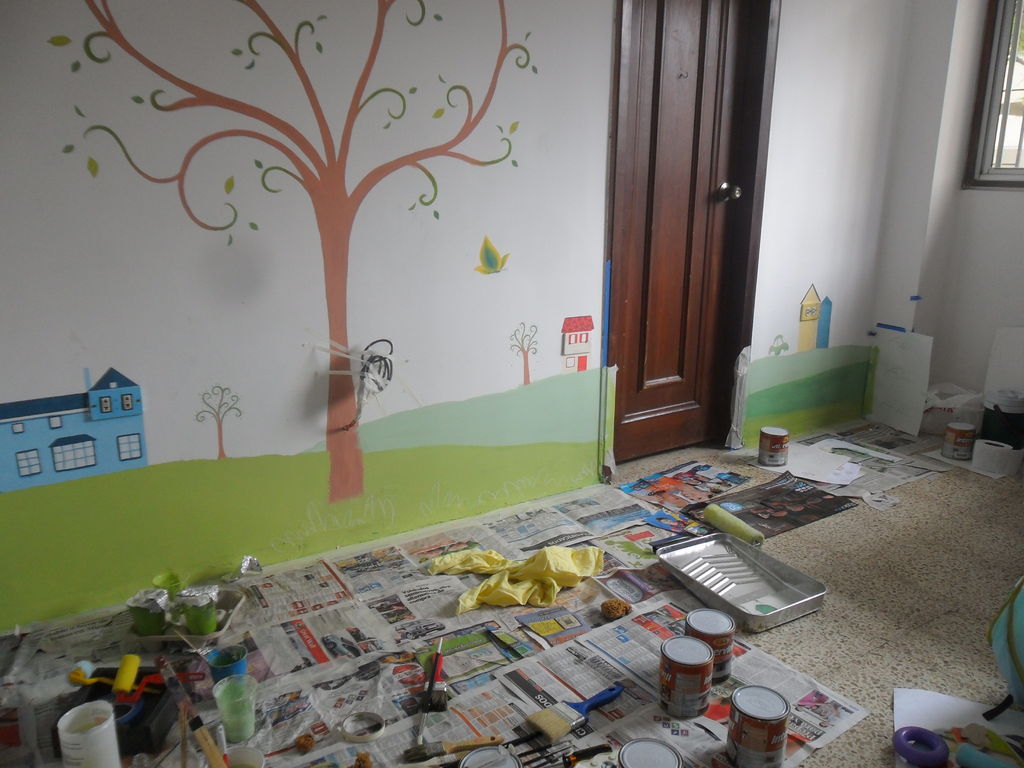 Step 4:
Added stones and darker green grass on the baseline.