These are some of the freakiest insects nature has to offer. Be warned—these seven creepy insects are sure to make your skin crawl:
#1

Petrifying Insects: The Botfly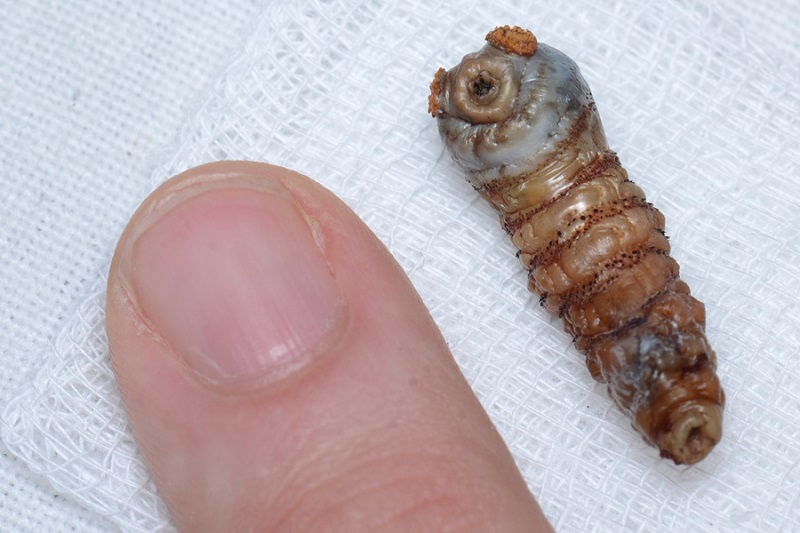 Read this description of the human botfly's growth cycle, and you'll know why it made our list of the creepiest insects. The human botfly (Dermatobia hominis) lays its eggs on a mosquito. When the mosquito eventually feeds on a host (ie. you), those botfly eggs hatch. Then, the larva must grow and mature, a process that takes about six to eight weeks, all of which happens beneath the skin. Yes, these creepy insects actually hatch and grow within the body, then pop out through the skin to survive.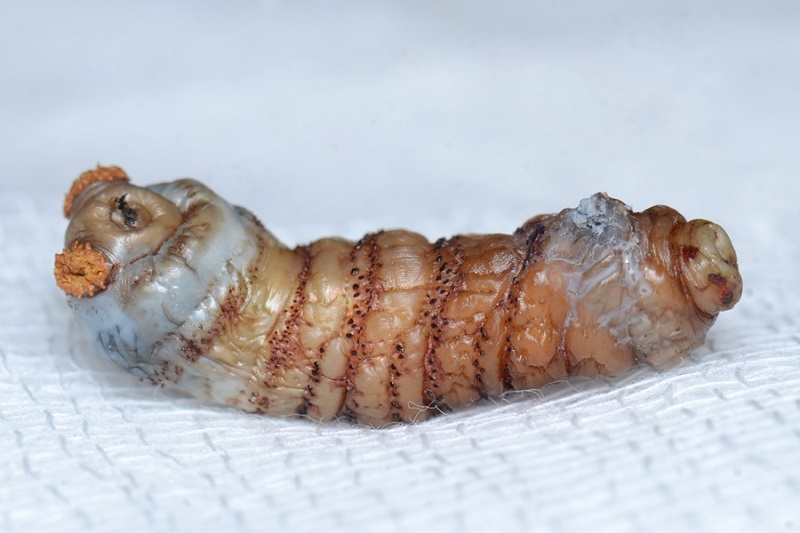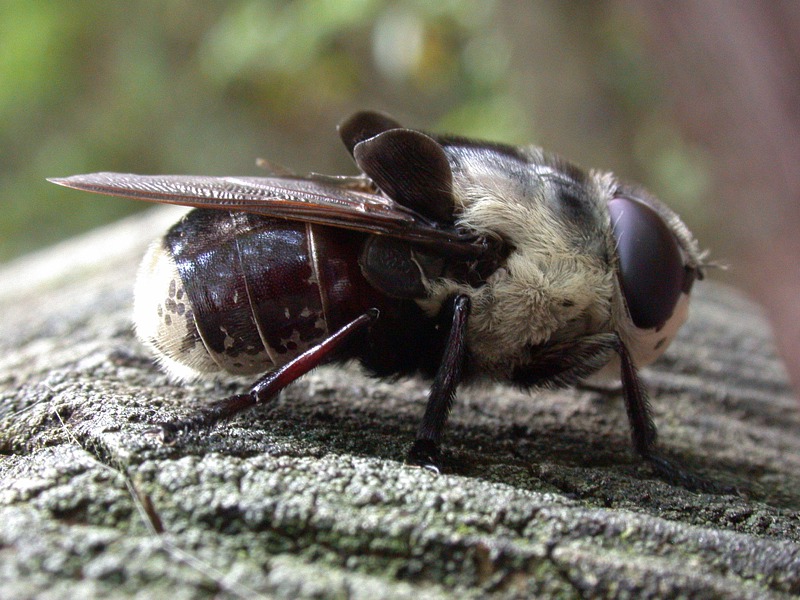 While it's not hard to kill the larvae (one must only cut off their air supply by covering the skin with nail polish or petroleum jelly), after death the larvae must then be extracted from the person's body. Check out this creepy compilation of people pulling the botfly larvae from the body. Warning: It's not for the faint of heart.
#2

Petrifying Insects: Bedbugs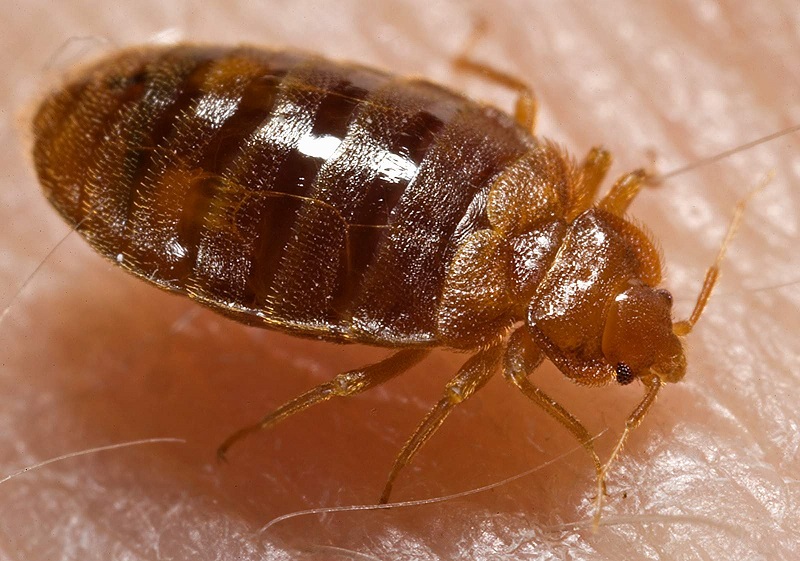 Though surprisingly (and terrifyingly) common, bedbugs are some of the world's creepiest insects. These small, oval bugs—scientific name Cimex lectularius—feed off of human and animal blood, usually feasting when the host is asleep. Bedbugs can thrive pretty much anywhere, but often congregate inside bedrooms, where their thin, flat bodies allow them to hide within box springs and mattresses, behind paintings or nestled into shelves and drawers.
As a nocturnal insect, bedbugs usually emerge at night between 10pm and 6am. They feast by piercing one's skin, ingesting blood through a beak for three to ten minutes, and then returning to their hiding spot. After a feeding, the once-thin brownish bug is now fat, engorged and red. While these nasty night dwellers don't transmit deadly diseases, their bites can cause painful infections, allergic symptoms and even psychological problems.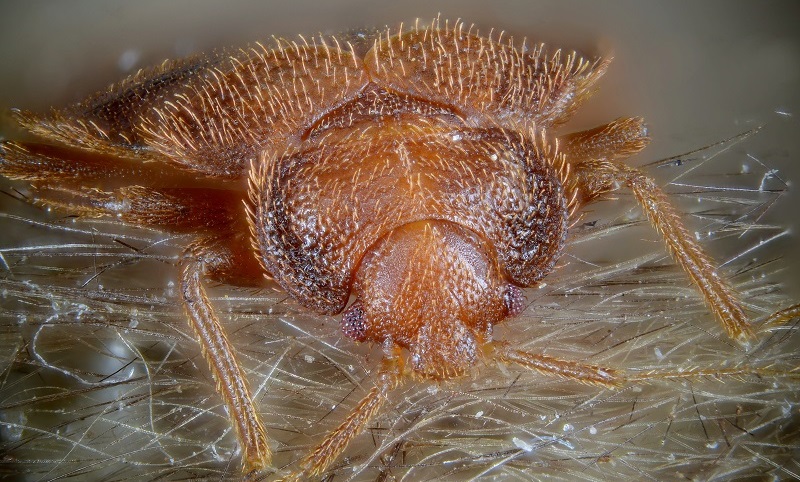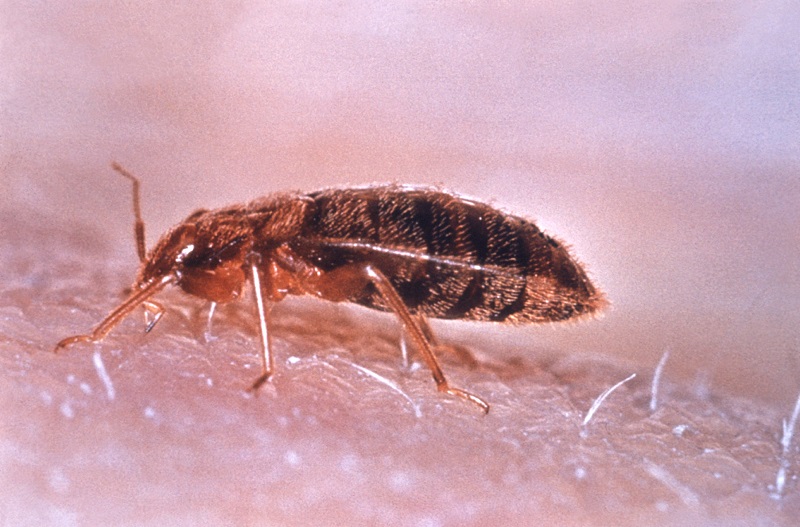 A female bedbug can lay thousands of eggs, each of which is just about the size of a speck of dust. In optimal conditions, each of these creepy insects can grow into a mature bedbug and wreak havoc on unsuspecting sleepers.
For this reason, bedbugs are incredibly hard to get rid of, making infestations more than a nightmare for those who are affected.
#3

Petrifying Insects: Scorpionfly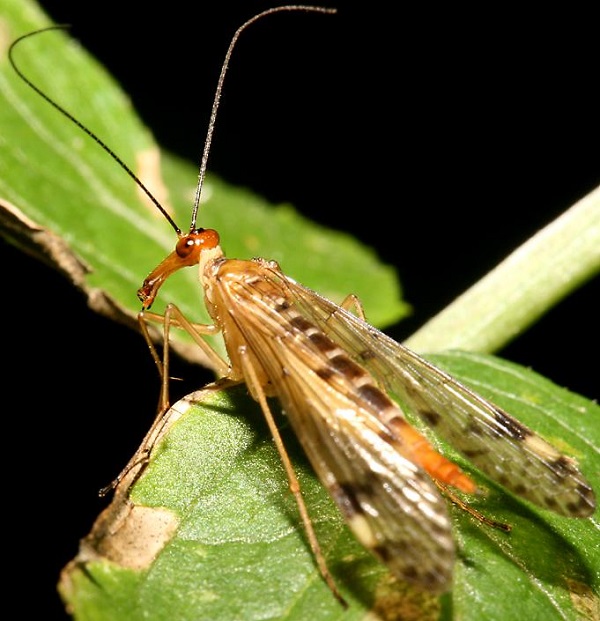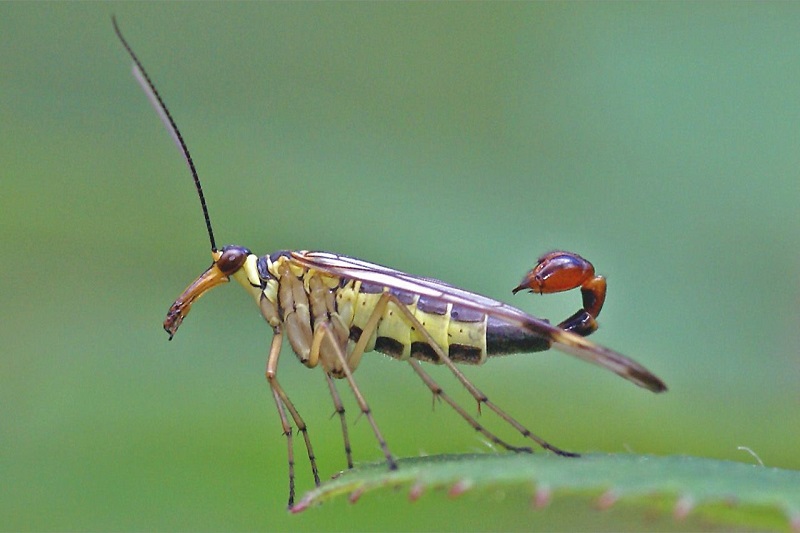 Scorpionflies have found a place on this list of creepy insects because, well, just look at them. With their elongated snout and extended abdomen (the tip of which is actually the male genitalia), this ugly-looking species seems to be a mismatched combination of a scorpion and a red flying beetle. Surprisingly, the scorpionfly is harmless, and common in various parts of the world.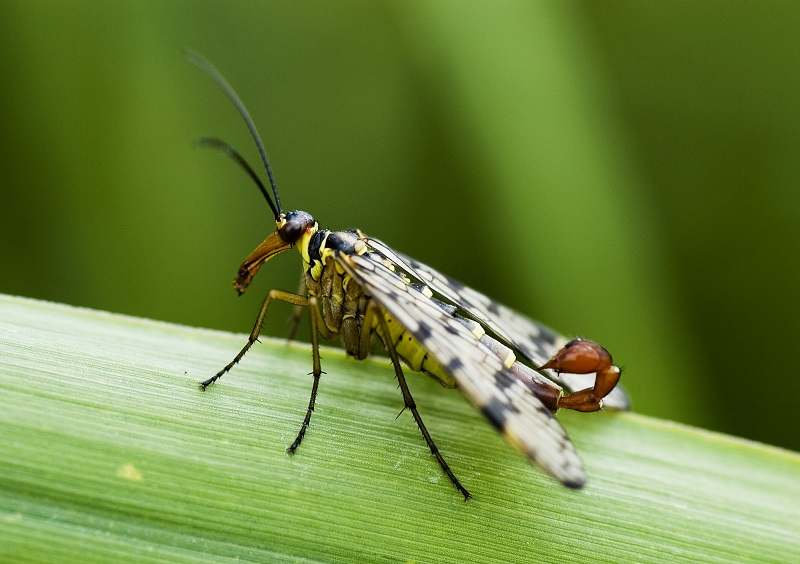 To lure female scorpionflies, male insects will offer a "nuptial meal" of secretions or food with the hope of finding a mate. While a meal is not required, many female flies expect to be wined and dined.
Being the tricky, creepy insects they are, some male scorpionflies pose as females to steal food offerings from their peers and hence gain an advantage over other male scorpionflies.
#4

Petrifying Insects: Kissing Bugs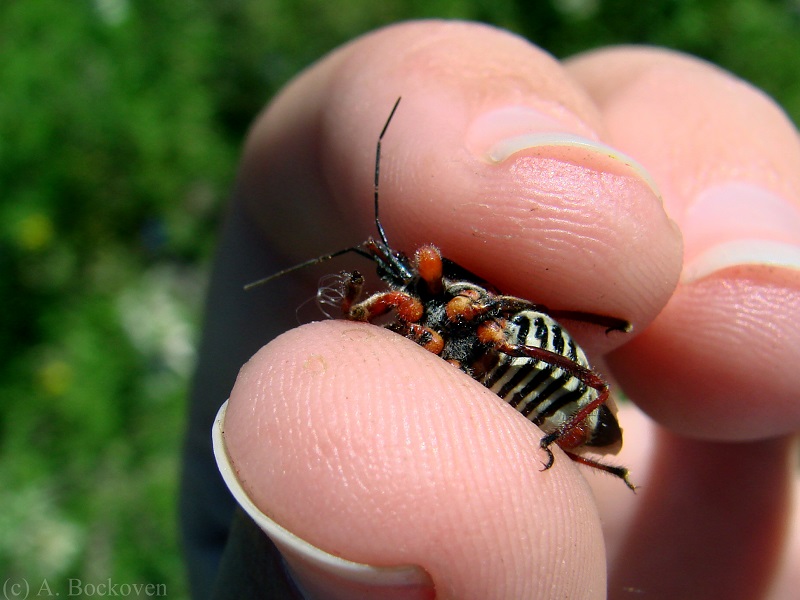 Kissing bugs are known for biting humans on the face, hence their (mistakenly) romantic name. Like mosquitoes and bedbugs, these creepy insects feed on the blood of humans and pets. Drawn by the scent of the carbon dioxide we exhale, kissing bugs—also known as cone-nosed bugs—climb onto the faces of unsuspecting, sleeping individuals and feast on their blood supply. The kissing bug's ability to sense heat (another reason they're attracted to humans) allows them to traipse around without being caught.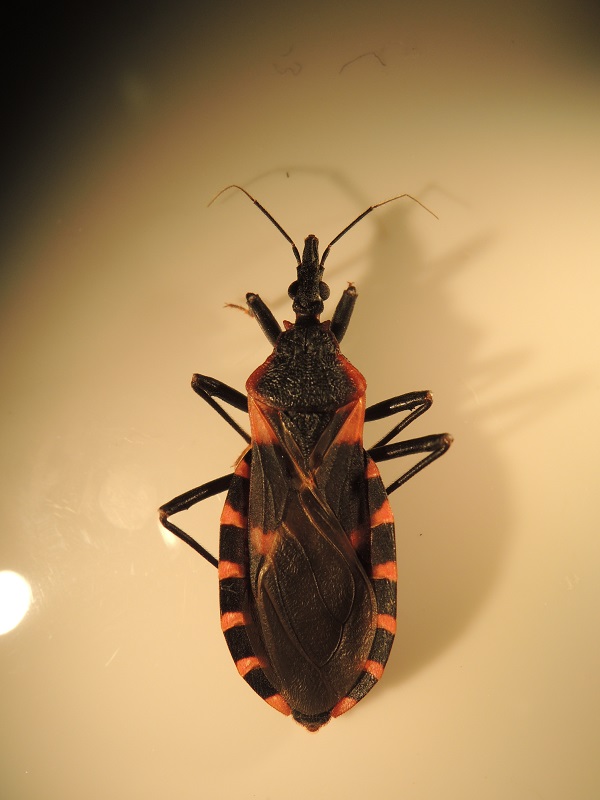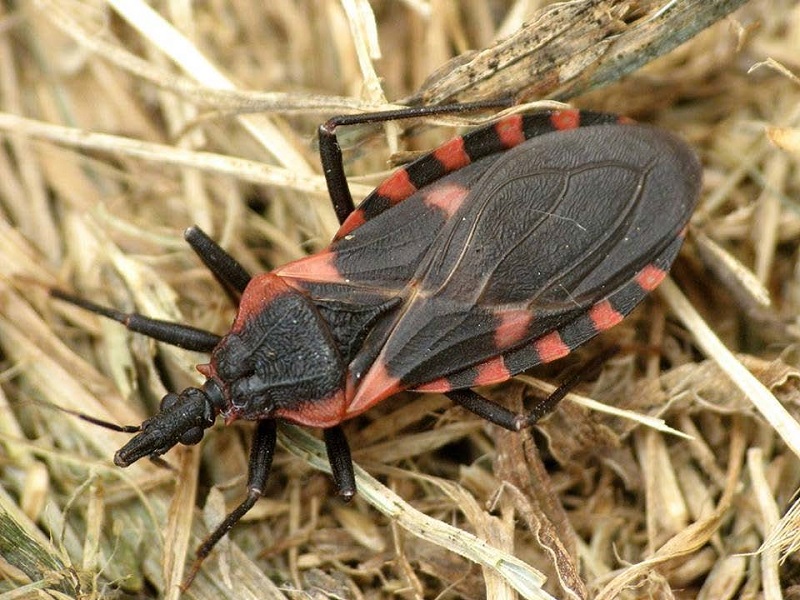 While the effects of a kissing bug's bite can range from slight irritation to full-on anaphylactic shock, the often greater fear is the possibility of contracting Chagas Disease. The deadly parasite, Trypanosoma cruzi, lives within the kissing bug's digestive system, and is excreted after feeding.
Humans can become infected if the parasite enters their bloodstream. Chagas Disease is rare in the United States, though it's a major health concern in some parts of the world such as Central and South America.
#5

Petrifying Insects: Cockroaches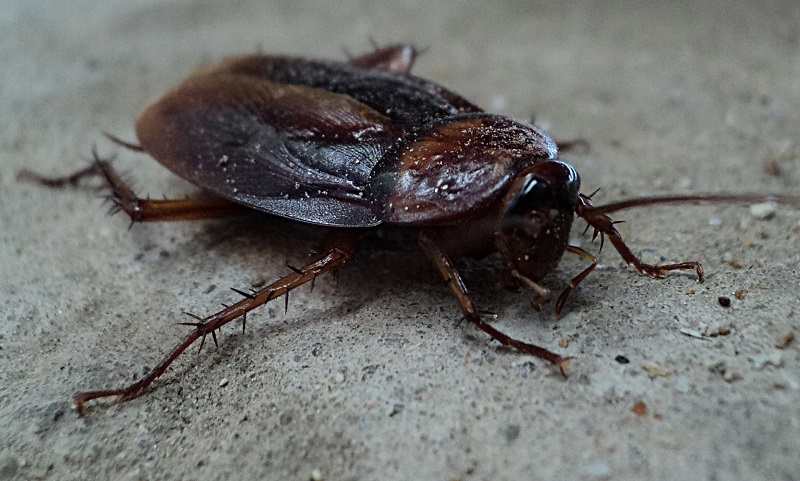 There are few insects more disgusting than cockroaches. Though common, these creepy insects emit vile odors, obnoxious sounds and show no fear in the presence of humans. Cockroaches are known for scurrying around restaurants, taking over homes and multiplying at lightning quick speeds.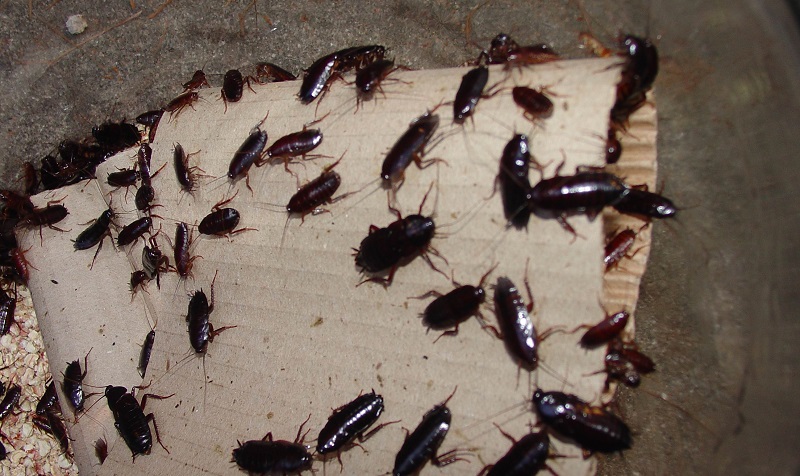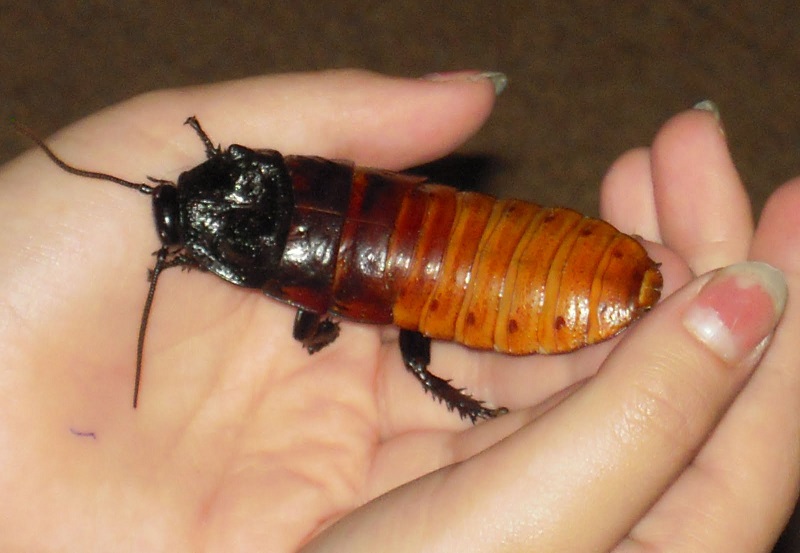 Cockroaches are robust creatures that can survive in intolerable conditions—they can even live for weeks after decapitation. This pesky insect can travel up to 75 centimeters per second (or two miles per hour) and fit into the tiniest of cracks and crevices, making it a hard-to-eradicate pest threat. To uncover the various ways cockroaches have evolved to survive, despite being one of the most hated insects in the world.
#6

Petrifying Insects: Elephant Beetle

Advertisement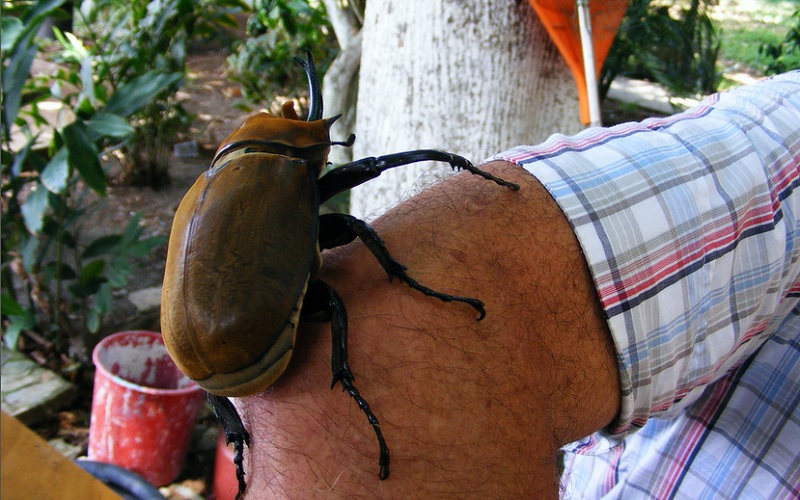 The elephant beetle is a type of Neotropical rhinoceros beetle that can grow an average of 2.5 to 5 inches long (male elephant beetles grow up to three times the size of their female counterparts). While these beetles are relatively harmless, their size is jarring, especially when compared to a human.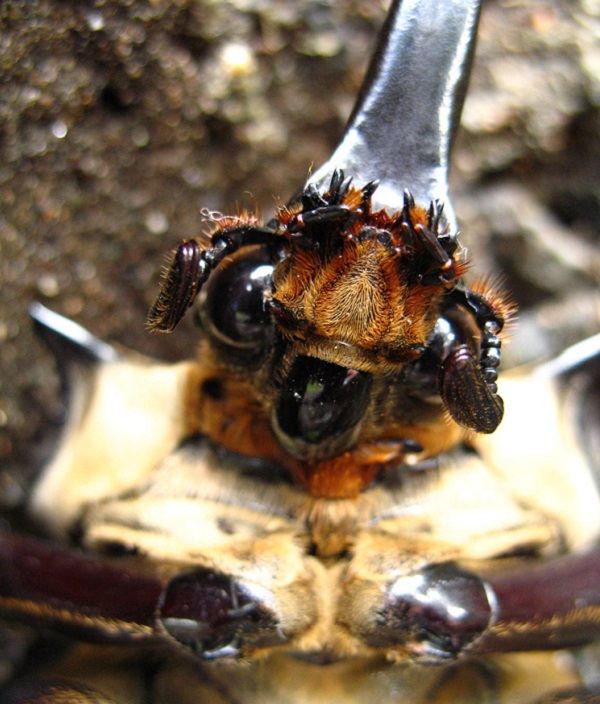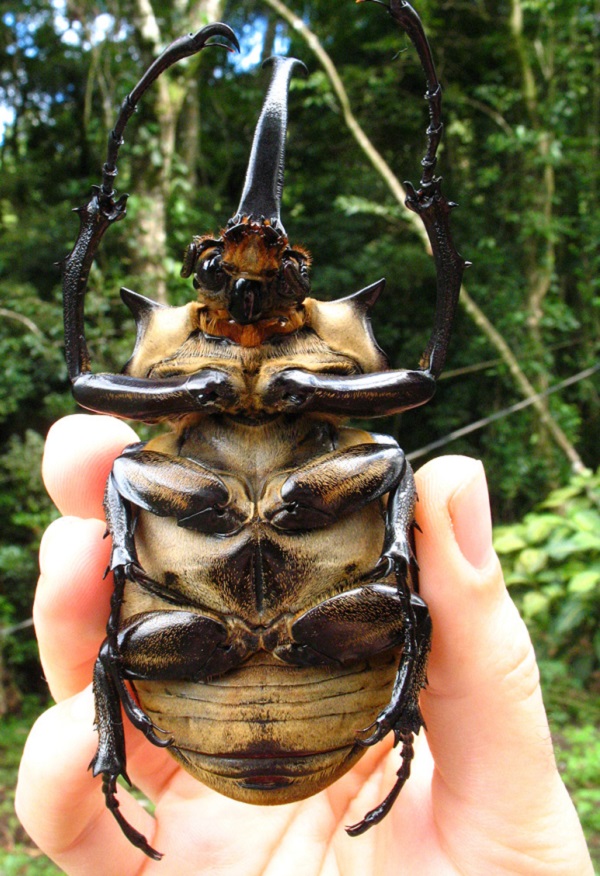 Elephant beetles live in warm environments and help the earth by eating rotten food and materials. Male elephant beetles grow horns so that they can battle amongst one another for the best mate. This creepy beetle species lives a short life, usually only a few months long. These massive bugs are most terrifying when their wings are spread out to their full wingspan.
#7

Petrifying Insects: Elephant Beetle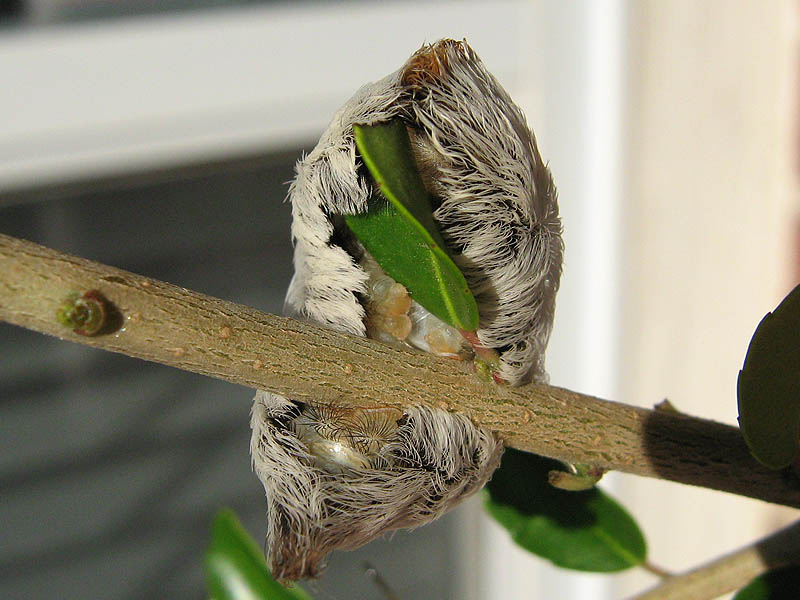 The puss caterpillar, also known as the southern flannel moth or Megalopyge opercularis, is one of the world's most venomous caterpillars. Both the caterpillar and moth version of this creepy insect are visually stunning, and are covered in long "fur", leading to it being called the "puss" caterpillar (as in pussy cat).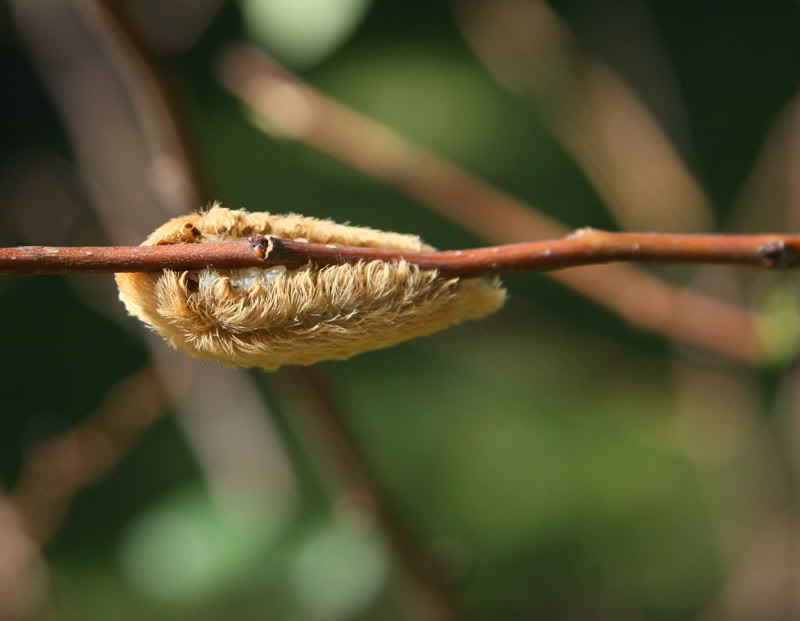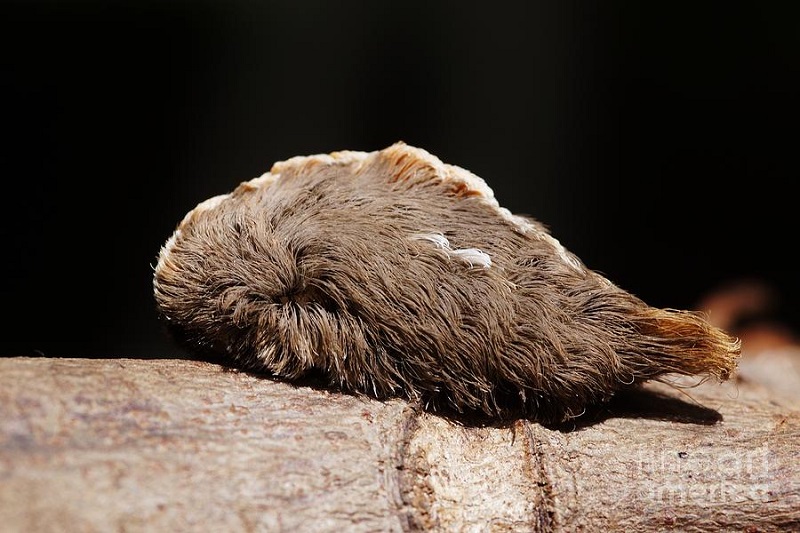 However, the puss caterpillar's "fur" is actually a mass of venomous spines that can cause severe symptoms like burning, swelling, nausea and even blisters. An unsuspecting person or child might pick up the inch-long fuzzy-looking caterpillar, only to find themselves in instant agony. Each spine is hollow and equipped with a venom gland at the base. When a person is stung, these spines must be removed.
Which do you think is the scariest insect? Comment your answer in the comment box below. Thanks… 🙂