When you have no plans for the weekends going to cinema & enjoying a movie works out best. But enjoying a movie sitting in hot water or sleeping on bed,  or on the top of the roof would be incredible experience, isn't it?
Advertisement
1. Sci-Fi Dine In Theater, Disney's Hollywood Studios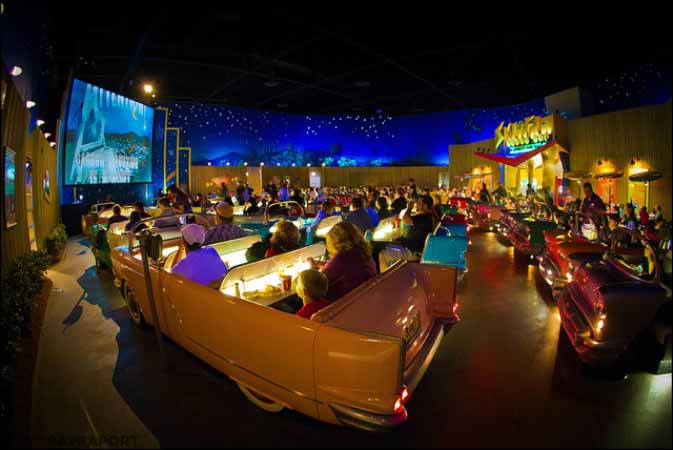 The Sci-Fi Dine In Theater Restaurant is part of the Disney world. This restaurant cum theater has one of the more unique themes found in Disney World. Extracting the idea from Drive In Theaters, you sit "under the stars" in 50's era cars holding up to 6 people and watch science fiction movies while you dine. Waiters inside even wear roller skates and act as carhops to give you more realistic feeling.
Advertisement