5. An extreme bull fan
The Encierro festival in Spain (Also called the Running of the Bulls) is the most extreme event I have ever witnessed. You just put yourself in front of dozens of angry bulls, as they stampede all over the town of Pamplona. Sounds like a fun way to lose a limb, doesn't it? Well, after I saw this photo, I couldn't believe how many simpletons are out in this world.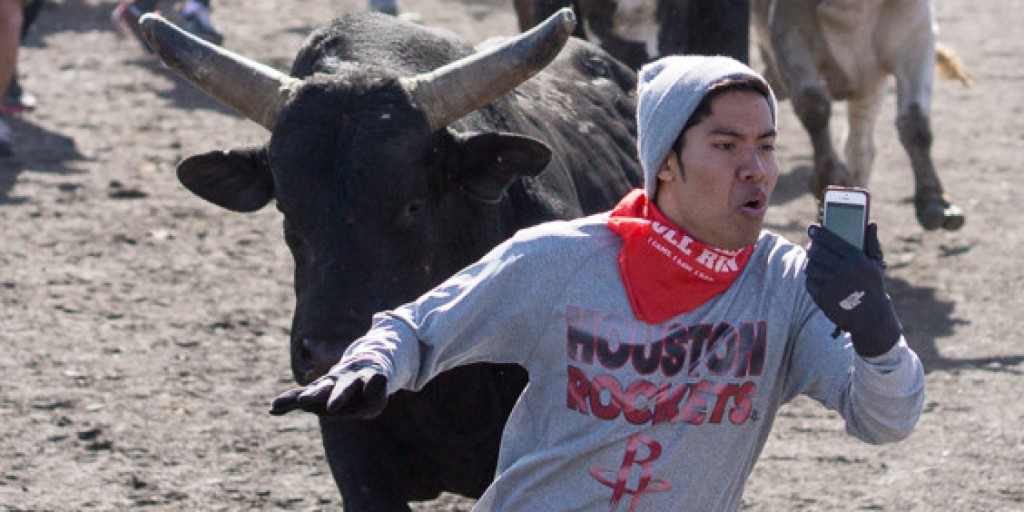 Advertisement
6. A friendly cheetah
Not your random pet selfie if I might say. This guy has some huge cojones if he took this picture. I can't understand why the animal is so peaceful, instead of trying to munch on some free lunch. Maybe he's the trainer? Maybe he plays with his food? Who knows…?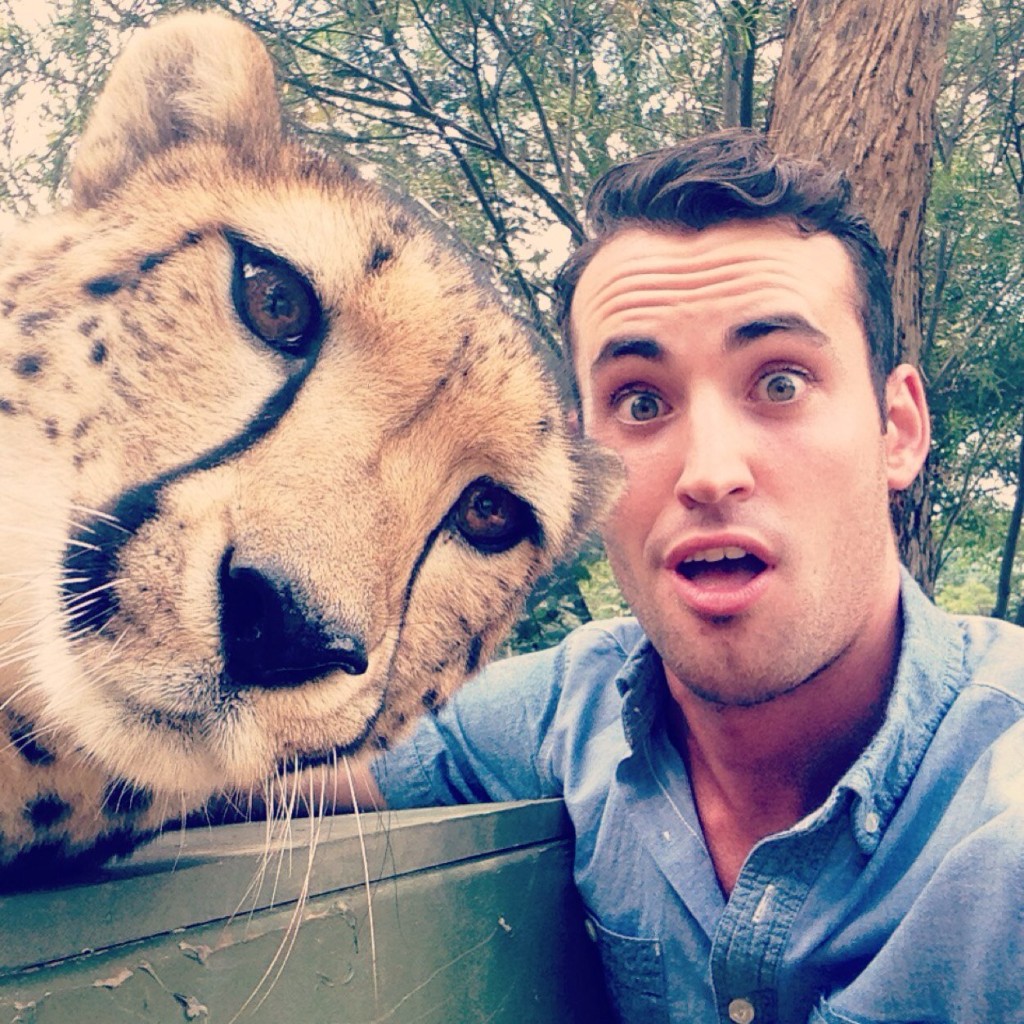 Advertisement