These Amazing DIY Garden Planters turn out that you can grow plants pretty much anywhere in very fantastic ways.
By looking each image, you can visualize already how to do it perfectly! Enjoy browsing… 🙂
1. Colanders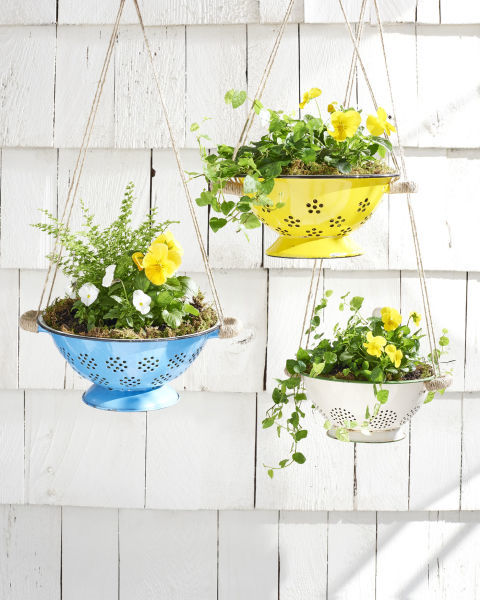 Hang spring flowers in brightly colored colanders for an unexpected and truly unique way to update your porch.
Click

[2] 

below the advertisement for the next cool garden planter.
You may be interested to read: Super Cool DIY Glow in the Dark Jars